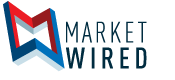 ConcertoHealth Triples Presence in Washington, Introduces New Care Model for Complex Medical Needs and Improved Access for Medicare-Medicaid Beneficiaries
/EINPresswire.com/ -- SEATTLE, WA -- (Marketwired) -- 02/23/16 -- To better serve Washington's dual-eligible Medicare-Medicaid population, ConcertoHealth (formerly Fidelis SeniorCare) today announced the grand opening of two new Concerto Care Centers in the Greater Seattle Area, located in Lynnwood and Lakewood. Both Care Centers were welcomed into their respective communities with an official ribbon cutting alongside local dignitaries.
Patients with complex medical needs represent about 15 percent of the U.S. Medicare(i) population and 32 percent of the U.S. Medicaid(ii) population, totaling more than 180,000 of Washington State's residents(iii).
"We're excited to expand our footprint in Washington and to further extend our care model to the underserved dual-eligible population," said Stacey Zierath, ConcertoHealth Washington Market President. "Our Care Centers integrate clinical care with social services to ensure patients and their families receive the individualized support they need to improve health outcomes. We're an organization that is changing the way healthcare is practiced for complex medical needs patients in Washington state and nationwide by providing medical, social and logistical support to our patients, whenever and wherever they need it."
In addition to the existing ConcertoHealth Care Center located in Renton, Wash., (1412 SW 43rd St. Suite 315) the two new ConcertoHealth Care Centers are located in Lynnwood, Wash., (2322 196th Street SW, Suite 100) serving Snohomish County, and Lakewood, Wash., (8815 South Tacoma Way, Suite 115) serving Pierce County.
"We are proud to bring improved access to care to the Lynnwood and Lakewood communities. We look forward to serving Washington residents and appreciate the tremendous support we have already received from local city officials and businesses," said Zierath.
The ConcertoHealth model includes:
Care Centers staffed by physicians, nurses, social workers, medical assistants, and pharmacy staff, in addition to social and community services support, patient outreach and health education;
Care Coordination for each patient available 24-hours, 7-days a week, including in-home care for non-ambulatory patients, bedside patient management in-hospital or post-acute settings, and management of transitions between care settings;
Chronic Disease Management and prescription assistance, comprehensive preventive screenings, access to transportation for non-emergent care, all leading to improved health outcomes and patient satisfaction.
About ConcertoHealth
ConcertoHealth Inc. provides healthcare services to dual-eligible Medicare-Medicaid beneficiaries through its Care Centers, in-home, hospital or a post-acute setting. The company offers solutions addressing critical vulnerabilities for patients and health plans, provides access to personalized primary care, chronic condition management and coordination of transitions between care settings. ConcertoHealth provides health services where and when they are needed, delivering primary care and care coordination regardless of location. The company is headquartered in Irvine, Calif., and has more than a decade of experience caring for the Medicare, Medicaid and complex medical needs patient populations. For more information, please visit www.concertohealthcare.com.
(i) Beneficiaries Dually Eligible for Medicare and Medicaid, page 29, January 2015
(ii) Beneficiaries Dually Eligible for Medicare and Medicaid, page 29, January 2015
(iii) "State Health Facts: Number of Dual Eligible Beneficiaries," The Henry J. Kaiser Family Foundation
Media Contact
Heather Wilkins
heather@capwellcomm.com
P: 714-926-5230