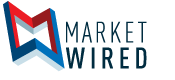 ANT Wireless Announces Profile Upgrades for ANT+ Heart Rate and Bike Lights Devices
Version 2.0 Profiles Offer Enhanced Monitoring and Communication Capabilities
/EINPresswire.com/ -- BARCELONA, SPAIN--(Marketwired - February 23, 2016) - ANT Wireless, proven innovator in ultra low power (ULP) wireless technology, today announced version 2.0 profile upgrades for ANT+ Heart Rate (HR) and Bike Lights devices.
The upgraded version of the Heart Rate profile supports more efficient heart rate measurements and transmissions during swimming, and more precise battery information, allowing greater insight for users and trainers. Currently, Garmin's new HRM-Tri and HRM-Run feature the updated profiles, and HRM sensors that support the profile upgrade will continue to work with ANT+ HR compatible displays.
The Bike Lights upgrade optimizes the communication protocol to enable new functionality, improve performance and ease implementation. Manufacturers can create bike lights that are compatible with Garmin Edge(s) and their smart bike light control, as well as add control for ANT+ bike lights to their own head units.
"The ANT+ Alliance works closely with the companies like Garmin to continuously refine and improve upon the ANT+ profiles to provide the most reliable, proven environment for devices using ANT+," said James Fujimoto, Director of ANT Wireless.
ANT Wireless is showcasing its extensive portfolio of ANT and ANT+ enabled mobile devices, and the use of ANT-enabled mobile devices in use-cases for the IoT at Mobile World Congress (MWC) 2016. For more information on ANT Wireless at MWC 2016, visit Hall 7, Booth M49, and for more information on the updated ANT+ Heart Rate, Bike Lights a list of other ANT+ profiles, please visit: https://www.thisisant.com/consumer/ant-101/activity-icons/
About ANT / ANT+ (www.thisisant.com):
ANT is an established protocol and silicon solution for ultra-low power (ULP) practical wireless networking applications. With over 100 million devices in the market, ANT+ facilitates interoperability between ANT+ products and the collection and automatic transfer of sensor data. Applicable in sport, wellness management and home health monitoring, ANT+ (built on the base ANT protocol) defines device profiles that specify data formats, channel parameters and network keys.
ANT+ is the pervasive ULP wireless technology facilitating the capture of critical market share in the exploding mobile sensor sector. This standardized communication platform enables quick-to-market solutions for application developers, sensor manufacturers, and cell phone makers. ANT+ has amassed an ecosystem of world-class technology vendors in the ANT+ Alliance, an open special interest group of companies who have adopted the ANT+ promise of interoperability. These industry leaders offer readily-available brand name products for sport, wellness management and home health monitoring. Visit thisisant.com/directory for a complete listing of ANT+ certified and verified products.
The company behind ANT Wireless is Dynastream Innovations Inc. (www.dynastream.com). Dynastream was established in 1998 and became a wholly owned subsidiary of Garmin Ltd. in December 2006. Dynastream is based in Cochrane, Alberta, Canada, and is a world innovator in the research and development of inertial and wireless technology.
ANT+ Product Directory (www.thisisant.com/directory):
The ANT+ Product Directory is a complete inventory of all ANT+ certified or verified products. It is a tool designed specifically to help consumers source hundreds of industry-leading devices and all compatible products within the vast ANT+ ecosystem. Apps and devices may be searched by product name, brand, activity or product category, allowing the consumer to create a monitoring system that meets their specific needs.
Media Contact:
Paul Wilke
Upright Position Communications for ANT Wireless
paul@uprightcomms.com
+1-415-881-7995