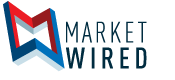 BrandingBusiness Documents Financial Benefit of Employment Branding
/EINPresswire.com/ -- IRVINE, CA -- (Marketwired) -- 02/23/16 -- Companies know they must craft a compelling public face, a brand identity that will resonate with consumers. Now economists suggest that it helps to look inward, as well.
According to several studies about employee engagement and top-performing companies, building a strong internal brand is vital to a company's financial success.
To understand how important engaged employees are to a company's bottom line, consider that the publically traded companies listed in Fortune's "100 Best Companies to Work For" this year outperformed the S&P two to one. The reason is simple: Engaged employees are more productive, more committed and better advocates for a company than those who feel they are simply "punching in and out" of work every day.
"It turns out that being a great employer is great for business," said Ryan Rieches, Founding Partner, BrandingBusiness. "Employees are the single most important contributor -- or detractor -- to a company's reputation."
Economists from Cornell University determined that creating a strong internal brand helps employees internalize corporate values, shapes corporate culture and aligns talent management to business strategies.
Companies that have a well-established employee brand are even able to pay their employees less -- on average 26% less. Additional bottom line results include:
Talent acquisition: Companies with engaged employees are able to access 60% vs. 40% of the labor market.
Retention: Employee engagement lowers turnover rates to 10% from 16%.
Commitment: When a clear Employee Value Proposition is in place, commitment levels increase from 9% to 38%.


A similar study produced by the Temkin Group found that highly engaged employees are more than three times as likely to do something positive for their employer, even if it's not expected of them. They are:
Almost three times as likely to make a recommendation about an improvement at work.
More than 2.5 times as likely to stay late at work if something needs to be done.
More than two times as likely to help someone else at work.


Despite the importance of engaging employees, the Temkin Group study shows that just 55% of U.S. employees are moderately or highly engaged, with the largest decline in engagement from employees between 18 and 24 years old.
"Millennial employees are looking for more than a paycheck. They need to feel that they are a part of something larger than them, and that their work has real, organizational value," Mr. Rieches said. "Companies that actively engage this employee demographic are outperforming their competitors."
According to Deloitte's third annual Global Human Capital Trends 2015 report, lack of employee engagement is the top issue currently facing 87% of HR and business leaders -- yet the majority of organizations are still failing to take action to improve their culture, potentially jeopardizing future growth.
"It is important for companies to realize that 2016 represents a very different employment mentality than the recession of 2008/9 when employers held the reins," Rieches said. "An investment in a company's Internal Brand offers significant financial, cultural and operational benefits.
"With a clear Employment Brand, HR leaders and top executives can align their organization around a compelling corporate purpose and be very effective in recruiting top talent and increasing the commitment and effectiveness of all their employees."
Image Available: http://www2.marketwire.com/mw/frame_mw?attachid=2967926

John Christensen
Email Contact
(949) 200-6108