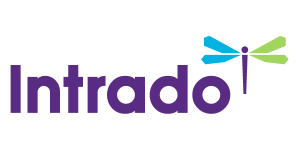 Nokia strengthens security portfolio with planned acquisition of Nakina Systems
The planned acquisition helps Nokia support customers facing increasing threats coming from 5G networks, Internet of Things , Big Data, Software Defined Networks and Cloud services
Nokia also intends to use the planned acquisition to help customers meet growing regulatory and legal requirements for network security
Nakina Systems is a Canadian software company specializing in security and orchestration software for virtual and hybrid networks
Planned acquisition is expected to close in Q1 2016
/EIN News/ -- ESPOO, Finland, Feb. 21, 2016 (GLOBE NEWSWIRE) -- Nokia plans to acquire Canadian software firm Nakina Systems ("Nakina"), to reinforce its  position in security at a time when customers are bolstering their defenses to cope with the increasing demands of hyper connectivity, new regulations and emerging technologies. The companies previously had a five-year partnership where Nokia used Nakina's software in several customer projects.
Security is an integral part of any network solution. Nakina would provide Nokia with unique vendor- and technology-agnostic capabilities that allow operators to administer, control and audit security while simplifying the way insiders access critical network assets. With the planned acquisition, Nokia also strengthens its ability to manage privileged identities and isolate network security vulnerabilities.
These capabilities are important for operators wanting to protect their networks and avert service interruptions that could damage or degrade customer experience, cause revenue loss and/or lead to service level agreement penalties. Nakina's main customers operate some of the world's most demanding networks and include some of the world's largest global service providers.
Bhaskar Gorti, President of Applications and Analytics at Nokia, said: "The planned acquisition of Nakina is another example of the steps we are taking to build security and privacy into our networks from the beginning. As seventy percent of all security breaches originate from privileged insiders, Nakina gives us the ability to address a rapidly increasing threat for our customers."
Mary O'Neil, CEO of Nakina Systems, said: "Nakina bridges the security and operational gaps between the promise of cloud networks and operational realities of running high performance heterogeneous networks. With this deal, our customers will benefit from  Nokia's scale, leading expertise and investment scope for software and applications."
About Nokia
Nokia is a global leader in the technologies that connect people and things. Powered by the innovation of Bell Labs and Nokia Technologies, the company is at the forefront of creating and licensing the technologies that are increasingly at the heart of our connected lives. 
With state-of-the-art software, hardware and services for any type of network, Nokia is uniquely positioned to help communication service providers, governments, and large enterprises deliver on the promise of 5G, the Cloud and the Internet of Things. http://nokia.com
About Nakina Systems
Nakina offers a suite of Network Integrity applications for securing and optimizing physical and virtual networks. Nakina's applications are built upon a Network Integrity Framework - an open and modular software platform that abstracts network complexity, normalizes multi-vendor management, and bridges the physical and virtual worlds for management and orchestration. Nakina software is proven, trusted and protects the world's largest and most important networks. https://nakinasystems.com
Media Inquiries
Nokia
Communications
Phone: +358 10 448 4900
Email: press.services@nokia.com
RISKS AND FORWARD-LOOKING STATEMENTS
It should be noted that Nokia and its businesses are exposed to various risks and uncertainties and certain statements herein that are not historical facts are forward-looking statements, including, without limitation, those regarding: A) Nokia's ability to integrate Alcatel-Lucent into its operations and achieve the targeted business plans and benefits, including targeted synergies in relation to the acquisition of Alcatel-Lucent announced on April 15, 2015 and closed in early 2016 ("Acquisition"); B) Nokia's ability to squeeze out the remaining Alcatel-Lucent shareholders in a timely manner or at all to achieve full ownership of Alcatel-Lucent; C) expectations, plans or benefits related to Nokia's strategies; D) expectations, plans or benefits related to future performance of Nokia's businesses; E) expectations, plans or benefits related to changes in our management and other leadership, operational structure and operating model, including the expected characteristics, business, organizational structure, management and operations  following the Acquisition; F) expectations regarding market developments, general economic conditions and structural changes; G) expectations and targets regarding performance, including those related to market share, prices, net sales, income and margins; H) timing of the deliveries of our products and services; I) expectations and targets regarding our financial performance, results, operating expenses, taxes, cost savings and competitiveness, as well as results of operations, including targeted synergies; J) expectations and targets regarding collaboration and partnering arrangements, as well as the expected customer reach of Nokia following the Acquisition; K) outcome of pending and threatened litigation, arbitration, disputes, regulatory proceedings or investigations by authorities; L) expectations regarding restructurings, investments, uses of proceeds from transactions, acquisitions and divestments and our ability to achieve the financial and operational targets set in connection with any such restructurings, investments, divestments and acquisitions; and M) statements preceded by or including "believe," "expect," "anticipate," "foresee," "sees," "target," "estimate," "designed," "aim," "plans," "intends," "focus," "continue," "project," "should," "will" or similar expressions. These statements are based on the management's best assumptions and beliefs in light of the information currently available to it. Because they involve risks and uncertainties, actual results may differ materially from the results that we currently expect. Factors, including risks and uncertainties, that could cause such differences include, but are not limited to: 1) Nokia's inability to achieve the targeted business and operational benefits and synergies or disruption caused by the Alcatel-Lucent transaction, including inability to integrate Alcatel-Lucent into Nokia operations and any negative effect from the implementation of the combination, for instance due to the loss of customers, loss of key executives or employees or reduced focus on day-to-day operations and business, or negative effects caused by delays or inability to squeeze out the remaining Alcatel-Lucent shareholders; 2) our ability to identify market trends and business opportunities to select and execute strategies successfully and in a timely manner, and our ability to successfully adjust our operations and operating models; 3) our ability to sustain or improve the operational and financial performance of our businesses and correctly identify or successfully pursue new business opportunities; 4) our dependence on general economic and market conditions, including the capacity for growth in internet and technology usage; 5) our exposure to regulatory, political or other developments in various countries or regions; 6) our ability to invent new relevant technologies, products and services, to develop and maintain our intellectual property portfolio and to maintain the existing sources of intellectual property related revenue and establish new such sources; 7) our ability to protect our intellectual property rights and defend against third-party infringements and claims that we have infringed third parties' intellectual property rights ("IPR"), as well as increased licensing costs and restrictions on our ability to use certain technologies, and litigation related to IPR; 8) the potential complex tax issues, tax disputes and tax obligations we may face, including the obligation to pay additional taxes in various jurisdictions and our actual or anticipated performance, among other factors, which could reduce our ability to utilize deferred tax assets; 9) our ability to retain, motivate, develop and recruit appropriately skilled employees, for instance due to possible disruption caused by the Acquisition and related operational and other changes; 10) the performance of the parties we partner and collaborate with, as well as that of our financial counterparties, and our ability to achieve successful collaboration or partnering arrangements, including any disruption from the transaction in obtaining or maintaining the contractual relationships; 11) exchange rate fluctuations, particularly between the euro, which is our reporting currency, and the US dollar, the Japanese yen and the Chinese yuan, as well as certain currencies; 12) the impact of unfavorable outcome of litigation, arbitration, contract-related disputes or allegations of health hazards associated with our businesses; 13) any inefficiency, malfunction or disruption of a system or network that our operations rely on or any impact of a possible cybersecurity breach; 14) our ability to achieve targeted benefits from or successfully implement planned transactions, such as acquisitions, divestments, mergers or joint ventures, and manage unexpected liabilities related thereto; 15) our ability to manage our operating expenses and reach targeted results through efforts aimed at improving our financial performance, for instance through cost savings and other efforts aimed at increased competitiveness; 16) Nokia's ability to optimize its capital structure as planned and re-establish our investment grade credit rating; 17) Nokia's ability to execute its strategy or to effectively and profitably adapt its business and operations in a timely manner to the increasingly diverse needs of its customers in the information technology and communications industries and related services market or to appropriately adapt to related technological developments; 18) Nokia's  ability to effectively and profitably invest in new competitive high-quality products, services, upgrades and technologies and bring them to market in a timely manner; 19) Nokia's dependence on a limited number of customers and large multi-year agreements and adverse effects as a result of further operator consolidation; 20) Nokia's ability to manage its manufacturing, service creation and delivery, as well as our logistics efficiently and without interruption; 21) Nokia's dependence on a limited number of suppliers, who may fail to deliver sufficient quantities of fully functional products and components or deliver timely services meeting its customers' needs; 22) adverse developments with respect to customer financing or extended payment terms Nokia provides to customers; 23) Nokia Technologies' ability to maintain its existing sources of intellectual property related revenue or establish new sources; 24) Nokia Technologies' dependence on a limited number of key licensees that contribute proportionally significant patent licensing income, including the outcome of any pending arbitrations or negotiations; 25) Nokia Technologies' dependence on adequate regulatory protection for patented or other proprietary technologies; 26) Nokia Technologies' ability to execute its plans through business areas such as licensing the Nokia brand and other business ventures, including benefits and plans related to technology innovation and incubation; and 27) unexpected liabilities or issues with respect to the Acquisition, including pension and employee liabilities or higher than expected transaction costs, as well as the risk factors specified on pages 74 to 89 of Nokia's latest annual report on Form 20-F under "Operating and Financial Review and Prospects-Risk factors" as well as in Nokia's other filings with the U.S. Securities and Exchange Commission. Other unknown or unpredictable factors or underlying assumptions subsequently proven to be incorrect could cause actual results to differ materially from those in the forward-looking statements. Nokia does not undertake any obligation to publicly update or revise forward-looking statements, whether as a result of new information, future events or otherwise, except to the extent legally required.
HUG#1987898