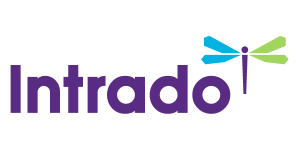 Sweeney Chiropractic Clinic Introduces New Motorized Flexion-Distraction Table to Help Patients with Low Back Pain
/EIN News/ -- MIDWEST CITY, Okla., Feb. 21, 2016 (GLOBE NEWSWIRE) -- Sweeney Chiropractic Clinic of Midwest City brings in a new flexion-distraction table and offers special procedures to help patients find relief for low back pain, disc bulges, sciatica, and other conditions.

Midwest City's Sweeney Chiropractic Clinic recently announced that they are bringing a new motorized flexion-distraction table to their practice in March. The special table is designed to help a chiropractor perform the flexion-distraction process, which applies pressure to specific areas of the body to realign the back and spine.
"The table is essentially a tool that helps adequately position the body so that the patient is getting the maximum effect from the adjustment," explains Dr. Steve Sweeney.
The process of using these types of tables goes back decades, with today's models more effective in treating a variety of different conditions than ever before.
"Our goal in bringing this motorized table to our office is really to just give our patients one more pain management choice," continues Sweeney. "We are really excited about how this will help those who have experienced back and spine issues for so long."
Although just about anybody is a good candidate for this type of treatment, there are a few who benefit more than others. Those with chronic low back pain, disc bulges, sciatica, facet syndrome and segmental dysfunction should consider talking to the clinic about the new table. In addition, those who have auto accident or sports injuries are also prime patients.
This new treatment option is in addition to the other top-notch services the Oklahoma clinic provides, which include electric muscle stimulation, ultrasound, exercises and exercise instruction, soft tissue mobilization and massage techniques. They also work with their patients to learn about posture, ideal sleeping positions, and workplace ergonomics for helping to correct habitual issues that could possibly be the root cause of pain.
Dr. Sweeney's list of accomplishments is another reason why patients trust his clinic so firmly. He recently became an Independent Medical Examiner for the Oklahoma Workers' Compensation Commission and is the only chiropractor in the state of Oklahoma who is a member of the American Academy of Disability Evaluating Physicians. In addition to providing Independent Medical Evaluation, Dr. Sweeney also provides impairment ratings based on the 6th Edition of the AMA Guides.
For more information on how the new flexion table works or any other available services, contact the Sweeney Chiropractic Clinic office directly at (405) 672-4800.
About Sweeney Chiropractic Clinic
Sweeney Chiropractic Clinic has helped Midwest City patients for many years. They accept third party workers' compensation claims, auto accident injuries, and traditional medical insurance claims.
Sweeney Chiropractic Clinic, (405) 672-4800