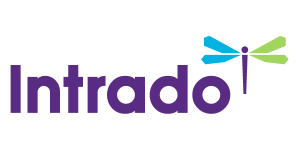 Family Eye Care Center Helps Patients Correct Vision While They Sleep
/EIN News/ -- RALEIGH, N.C., Feb. 14, 2016 (GLOBE NEWSWIRE) -- A special non-surgical technique from Family Eye Care Center helps keratoconus patients reshape their corneas and improve vision while they sleep.

North Carolina patients have a new option when it comes to keratoconus treatment, thanks to Family Eye Care Center, an optometry center in Raleigh and Rocky Mount.
Designed to eliminate the need for glasses or contacts for vision correction, the Ortho-K process allows patients to improve their eyesight as they sleep. This is especially ideal for those who are generally not considered good candidates for laser surgery.
To use the process, the patient puts in a special set of contacts before going to bed for several nights. These lenses subtly work to change the shape of the cornea, providing near perfect to perfect vision when they wake up. The effects last from one to two days before the treatment needs to be repeated.
In addition, creation of the Ortho-K treatment is customized to the patient's needs. Generally, an eye care professional will map out the cornea and then create specialized lenses depending on the exact level of correction required.
For many who are used to wearing contacts on a regular basis, this process may seem counterintuitive against most vision providers' constant warnings about not sleeping in them. The truth is that the Ortho-K lenses are extremely breathable and designed just for use at night. (Thus, as a warning, those who wear contacts shouldn't try to repeat the process on their own using their regular lenses.)
While this special treatment is a big step in promoting vision health, it isn't the only thing patients need to be concerned about. Nearly one in every two thousand patients suffers from keratoconus, a condition where the cornea becomes misshapen. The occurrence is much more prevalent in certain minorities, but an exact cause isn't known. Essentially, the best way to help prevent additional damage is early detection.
Jeff Handschumacher of Family Eye Care Center in Raleigh, North Carolina explains, "A person who is still young, but whose vision cannot be corrected to 20/20 with glasses or contact lenses should be evaluated by an eye doctor whose expertise is keratoconus. Parents who have keratoconus themselves should consider having their child or children screened for the disease starting from the time they turn ten years old."
Patients interested in more information about the Ortho-K process, keratoconus treatment, and other vision health services can contact Family Eye Care Center at 919-981-4444.
About Family Eye Care Center
Family Eye Care Center proudly offers quality vision services to Raleigh and Rocky Mount residents. They provide routine examinations, specialty care, and everything in between for patients of nearly all ages. Contact their knowledgeable and friendly staff today at 919-981-4444.
Family Eye Care Center, 919-981-4444