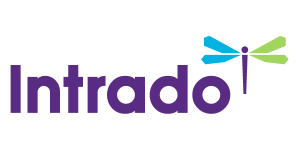 Islands Chiropractic and Massage Warning Patients of Dangers From 'Text Neck' Injury
/EIN News/ -- GILBERT, Ariz., Feb. 14, 2016 (GLOBE NEWSWIRE) -- An Arizona chiropractic clinic is warning patients against the dangers of 'text neck'—a condition caused by continually looking down at your smartphone.

If you're like millions of Americans, you probably own a smartphone, tablet, or similar device. And, if you're like the vast majority of them, you spend a considerable amount of time staring at the screen daily. But, as Dr. Daniel Carlow of Islands Chiropractic and Massage wants patients to know, this could be greatly impacting your health.
"Your grandmother probably warned you to sit up straight for your overall posture," explains Dr. Carlow. "But what she didn't know about was how prominent cell phones would become in our lives. This continuous bending of the neck to pay attention to social media or texting causes most people to position their head unnaturally. What we're seeing is added stress on the spine, which can cause serious health effects over time."
According to industry experts, 'text neck' can lead to pain, spinal degeneration, and even the need for future surgery.
The reason for this has to do with the weight of your skull. On average, the human head weighs about twelve pounds. The further you bend your neck to look down, the more stress that is placed on the joints in your cervical spine.
At around a fifteen-degree angle, this equates to around twenty-seven pounds. But at a sixty-degree angle—where most people bend when looking at their phone for large amounts of time—that figure jumps to a whopping sixty pounds. To put things in perspective, that's like carrying around a small child on your neck for multiple hours per day!
With experts suggesting an average lifetime figure of over 5,000 hours spent hunched over our cell phones, this phenomenon is hitting epic proportions. In fact, young people are the most at risk for developing a problem associated with neck position and smartphone use as time passes.
So, what can a patient who is addicted to their phone (or at least one who uses it frequently) do to prevent this sort of issue and relieve pain? "Look up occasionally," advises the Gilbert chiropractor. "Use your eyes to look at the device and not your neck whenever possible. Good posture leads to good neck habits when using your smartphone. It really does matter."
Chiropractic care can also help with text neck. After low back pain, neck pain is also a common reason why people see a chiropractor. Adjustments will help reduce muscular tension and restore normal joint function.
For more information about this condition or to schedule an appointment, please contact Islands Chiropractic and Massage at (480) 545-4580.
About Islands Chiropractic and Massage
Located in Gilbert, Arizona, Islands Chiropractic and Massage is dedicated to the health of their patients. They offer a wide range of minimally-invasive services, including adjustment and rehabilitation. Contact them at (480) 545-4580 to schedule your appointment.
Islands Chiropractic and Massage, (480) 545-4580