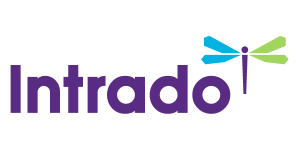 Franklin Family Eyecare Announces Expansion of Innovative Equipment and Diagnostic Procedures at Their Somerset, New Jersey, Clinic
/EIN News/ -- SOMERSET, N.J., Feb. 14, 2016 (GLOBE NEWSWIRE) -- Franklin Family Eyecare has announced an expansion of their diagnostic procedures for 2016. This expansion is a reflection of their ongoing commitment to supporting optimal eye health and the best vision possible for clients in Somerset, New Jersey and surrounding areas.
Franklin Family Eyecare is dedicated to finding and implementing the latest, most stat-of-the-art digital eye care in their office to assist clients in the Somerset, New Jersey area. The result is a more accurate diagnosis of vision issues as well as a better fit for specialty contact lenses.
Some of the specific procedures and equipment added assist with diagnostics for better fitting of specialty contact lenses. Specialty contact lenses refer to more personalized lenses that can better meet individual client vision needs. Franklin Family Eyecare has added state of the art equipment to support and optimize these procedures, and the result is a more personalized contact lens fit for each wearer. 
The Topcon CA-800 Corneal Analyzer is one of the newest additions that will assist Franklin Family Eyecare in their goal of providing the best service possible to clients. This innovative equipment offers comprehensive corneal topography, allowing for a more complete anterior corneal surface evaluation including elevation mapping. This device's robust software enables a total corneal analysis, which leads to a more accurate fitting of specialty contact lenses.
Another addition to the Franklin Family Eyecare line of diagnostic equipment is the Topcon 3D OCT-2000 System, or OCT for short. This machine is a cutting edge device that assists in the detection and diagnosis of macular degeneration and glaucoma. It is a breakthrough Spectral Domain OCT system that incorporates user-friendly color touch screen display, high-resolution camera and intuitive FastMap™ software. The result is dynamic and complete viewing of the eye for efficient, accurate diagnosis.
Since inception, Franklin Family Eyecare has also offered fully computerized refraction technology using the CV-5000S Automated Vision Tester. This innovative technology takes vision testing quality to new levels, and increases precision in determining refractive error and prescription for glasses or contact lenses. The system features fast lens rotation, increased comfort and a more professional results.
Dr. Josephine explains, "At Franklin Family Eyecare, we are committed to finding and implementing the very best that our industry has to offer in terms of diagnostic equipment, procedures and techniques. Our goal is optimal eye health and vision for all of our clients. The addition of this cutting-edge equipment to our already fully computerized practice is helping us to accomplish this."

Franklin Family Eyecare is located in Suite #220 at 454 Elizabeth Avenue  in Somerset, New Jersey. Those who are interested in learning more about the expanded services offered by Franklin Family Eyecare may do so by calling (732) 412-7328 or by visiting the Franklin Family Eyecare website. 
Franklin Family Eyecare, (732) 412-7328