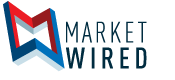 The Bank of Internet Announces Winner of $10K Your Way IRA Sweepstakes
SAN DIEGO, CA--(Marketwired - February 11, 2016) - Bank of Internet USA ("BofI USA"), the nationwide bank subsidiary of BofI Holding, Inc. (NASDAQ: BOFI), today announced a winner in its $10,000 IRA Sweepstakes. On August 31, 2015, BofI Holding Inc. completed the purchase and assumption agreement with H&R Block to purchase from H&R Block Bank certain assets and assumed certain liabilities, including all of H&R Block Bank's individual retirement account ("IRA") accounts. The "$10K Your Way IRA Sweepstakes" was held to help welcome customers transitioning from H&R Block Bank to Bank of Internet USA. The Sweepstakes was open to all former H&R Block Bank deposit customers who became Bank of Internet USA customers on August 31, 2015.
The sweepstakes winner was selected by random drawing on Friday, December 11, 2015. The winner, Michelle K., was elated to have been selected, and described the experience during her account transition as flawless. Bank of Internet USA is excited to welcome all H&R Block Bank customers to their online banking family, and looks forward to developing life-long banking relationships with them. The Bank offers a range of products for its customers ranging from checking and savings accounts to loans and mortgages.
About Bank of Internet USA
/EINPresswire.com/ -- Bank of Internet USA is the oldest and most trusted FDIC-insured internet bank in America and it is a division of BofI Federal Bank (FDIC Certificate # 35546). Bank of Internet USA has been proudly serving clients for the last 15 years and it is one of the first banks to offer banking services exclusively online. For more information about Bank of Internet USA please visit https://www.bankofinternet.com.
For more information please contact:

Tyler McConvill
Digital Marketing Manager
tmcconvill@bofi.com
858-247-2000