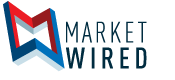 Global Collagen Market Outlook: 2015-2020 -- Market to Reach $3.97 Billion
/EINPresswire.com/ -- DUBLIN, IRELAND--(Marketwired - February 11, 2016) - RESEARCH and MARKETS has announced the addition of the "Global Collagen (Gelatine & Collagen Peptide) Market Outlook: 2015-2020" report to their offering.
The Global collagen Market propels with soaring awareness towards healthcare, and personal care. Additionally, the development of food industry thrust the market growth, worldwide. Gelatine contribute largest share to the global collagen market, with its major application in food sector. This report emphasizes on the gelatine and collagen peptide market across the globe.
The report offers in depth analysis of present market status of collagen across the globe also predictions are made regarding the trends, pattern & market size till 2020.
The segmentation is also done on various bases such as type, source, and application.
By source, collagen is segmented into fish, pig, bovine, chicken and sheep.

The collagen is again segmented as gelatine and collagen peptide.
By application, collagen is segmented into food & beverage, cosmetic, nutraceutical, pharmaceutical, healthcare, and technical.

The report offers meticulous analysis of key players in collagen market across the globe regarding their product development strategies & market strategies.
The report also offers the comprehensive analysis of latest trends & competitive benchmarking in the collagen market.
Companies Mentioned:
Ewald-Gelatine GmbH
Gelita AG
Holista Colltech Limited
Italgelatine
Junca Gelatines S.L.
Lapi Gelatine
Nitta Gelatin Inc.
PB Gelatins GmbH
REINERT GRUPPE Ingredients GmbH
Rousselot B.V.
Trobas Gelatine B.V.
Weishardt Gélatines
Report Structure:

1 Introduction to Global Collagen Market

2 Executive Summary

3 Market Insights

4 Global Collagen- Market Crackdown ($ Value Analysis), By Type

5 Global Collagen - Market Crackdown ($ Value Analysis), By Source

6 Global Collagen - Market Crackdown ($ Value Analysis), By Application

7 Collagen - Market Crackdown ($ Value Analysis), By Geography

8 Competitive Profiles - Top Players
For more information visit http://www.researchandmarkets.com/research/txw857/global_collagen
Research and Markets
Laura Wood
Senior Manager
press@researchandmarkets.com

For E.S.T Office Hours Call 1-917-300-0470
For U.S./CAN Toll Free Call 1-800-526-8630
For GMT Office Hours Call +353-1-416-8900

U.S. Fax: 646-607-1907
Fax (outside U.S.): +353-1-481-1716