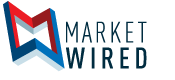 Transeastern Power Trust Announces Proposed Acquisitions of Hydro Renewable Energy Projects
/EINPresswire.com/ -- TORONTO, ONTARIO -- (Marketwired) -- 02/10/16 -- Transeastern Power Trust ("Transeastern" or the "Trust") (TSX VENTURE: TEP.UN)(TSX VENTURE: TEP.DB) is pleased to announce that it has entered into a letter of intent for the proposed acquisition of three operational hydro projects totaling 3.65 MW (the "Hydro Projects"). Each of the Hydro Projects is located in Romania. The operational Hydro Projects have over 20 years of operating history, were refurbished in 2012 and 2014, have an off-take agreement in place and generate approximately 10,000 MWh of electricity annually.
The purchase price of the Hydro Projects is EUR5,000,000 (Cdn.$7,500,000), calculated on a debt free basis. The purchase price shall be payable (i) as to 50% in cash; and (ii) as to 50% in units of the Trust at a deemed issuance price of Cdn.$1.00 per Unit, calculated in Euros in accordance with the applicable exchange rate on the day immediately prior to the closing date. The Trust anticipates completing a private placement of units for the cash component of the purchase price.
The acquisitions are subject to the satisfactory completion by the Trust of technical and legal due diligence, the execution of binding acquisition agreements and the satisfaction of applicable conditions precedent. The proposed acquisitions are expected to close by April 29th, 2016. The Trust shall provide further details upon the closing of the applicable transactions.
J. Colter Eadie, Chief Executive Officer of Transeastern commented "The proposed acquisitions of the Hydro Projects represent another critical milestone in the evolution of our company. Together with the recently announced proposed acquisition of the 17 MW wind project, these acquisitions upon completion will over double the power generation capacity of the Trust. Exiting 2014, Transeastern had 5.1 MW of installed capacity, all from small-hydro operations. The Trust then acquired 17.6 MW of solar projects in 2015. Pro forma these acquisitions, we will have approximately 43 MW of operating renewable power generation installations. Moreover, our production will be diversified across hydro, wind and solar generation resulting in reduced volatility to our production profile, and increased stability and sustainability in our cash-flows. We are also particularly pleased that we are able to continue to grow our business by creatively structuring and financing our acquisitions in the face of challenging capital markets and expect to continue to deliver such opportunities on behalf of Transeastern unitholders as we have many operational targets in our pipeline."
About Transeastern
The Trust, through its direct and indirect subsidiaries in Canada, the Netherlands and Romania, has been formed to acquire interests in renewable energy assets in Romania, other countries in Europe and abroad that can provide stable cash flow to the Trust and a suitable risk-adjusted return on investment. The Trust seeks to provide investors with long-term, stable distributions, while preserving the capital value of its investment portfolio through investment, principally in a range of operational assets, which generate electricity from renewable energy sources, with a particular focus on solar and hydro power. The Trust intends to qualify as a "mutual fund trust" under the Income Tax Act (Canada) (the "Tax Act"). The Trust will not be a "SIFT trust" (as defined in the Tax Act), provided that the Trust complies at all times with its investment restriction which precludes the Trust from holding any "non-portfolio property" (as defined in the Tax Act). All material information about the Trust may be found under Transeastern's issuer profile at www.sedar.com.
Forward-Looking Statements Except for statements of historical fact contained herein, the information in this press release constitutes "forward-looking information" within the meaning of Canadian securities law. Such forward-looking information may be identified by words such as "anticipates", "plans", "proposes", "estimates", "intends", "expects", "believes", "may" and "will". There can be no assurance that such statements will prove to be accurate; actual results and future events could differ materially from such statements. Factors that could cause actual results to differ materially include, among others: risks related to foreign operations (including various political, economic and other risks and uncertainties), the interpretation and implementation of the energy law, expropriation of property rights, political instability and bureaucracy, limited operating history, lack of profitability, high inflation rates, failure to obtain bank financing, fluctuations in currency exchange rates, competition from other businesses, reliance on various factors (including local labour, importation of machinery and other key items and business relationships), risks related to seasonality (including adverse weather conditions, shifting weather patterns, and global warming), a shift in energy trends and demands, a shift in energy generation in the European Union, vulnerability to fluctuations in the world market, the lack of availability of qualified management personnel and stock market volatility. Details of the risk factors relating to Transeastern and its business are discussed under the heading "Risks and Uncertainties" in Transeastern's management discussion and analysis dated November 27, 2015, a copy of which is available on Transeastern's SEDAR profile at www.sedar.com. Most of these factors are outside the control of the Trust. Investors are cautioned not to put undue reliance on forward-looking information. These statements speak only as of the date of this press release. Except as otherwise required by applicable securities statutes or regulation, Transeastern expressly disclaims any intent or obligation to update publicly forward-looking information, whether as a result of new information, future events or otherwise.
Neither the TSX Venture Exchange nor its regulation services provider (as that term is defined in the policies of the TSX Venture Exchange) accepts responsibility for the adequacy or accuracy of this release.
Contacts:
Transeastern Power Trust
Ravi Sood
Chairman
+1 (647) 987-7663
rsood@transeastern.com

Transeastern Power Trust
J. Colter Eadie
Chief Executive Officer
+40 736 372 724
jceadie@transeastern.com

Transeastern Power Trust
Mike Murphy
Chief Financial Officer
+1 (416) 625-5064
mmurphy@transeastern.com