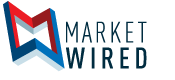 Lloyd I. Miller, III Acquires Common Shares and Warrants of Southern Arc Minerals Inc.
/EINPresswire.com/ -- VANCOUVER, BRITISH COLUMBIA -- (Marketwired) -- 01/26/16 -- On January 25, 2016, Lloyd I. Miller, III, the managing member of the general partner of MILFAM II L.P. ("M2"), acquired 575,000 units ("Units") of Southern Arc Minerals Inc. ("Southern") through M2. Each Unit consists of one common share of Southern ("Common Share") and one Common Share purchase warrant ("Warrant"). Each Warrant entitles the holder to purchase one Common Share for a period of five years at an exercise price of CDN$0.32. The Units were acquired pursuant to a non-brokered private placement of Southern at a price of CDN$0.24 per Unit.
As a result of the acquisition of Units noted above, Mr. Miller, through M2 and other entities, owns or has control or direction over an aggregate of 1,581,000 Common Shares and 575,000 Warrants, representing approximately 13.76% of the issued and outstanding Common Shares (as reported by Southern) on a partially diluted basis, taking into account only the issued and outstanding Common Shares and the Common Shares and Warrants owned or controlled by Mr. Miller and no others.
The Units were acquired for investment purposes. Depending on the evolution of Southern's business, financial condition, the market, if any, for Southern's securities, general economic conditions and other factors, Mr. Miller and his joint actors may acquire additional securities of Southern, or sell some or all of the securities they hold, in the open market, by private agreement or otherwise, subject to their availability at attractive prices, market conditions and other relevant factors.
Mr. Miller will be filing a report (as contemplated by National Instrument 62-103 - The Early Warning System and Related Takeover Bid and Insider Reporting Issues) in connection with the acquisition of the Units. A copy of the early warning report in respect of the transactions described above is available on SEDAR at www.sedar.com under Southern's profile.
Contacts:
Lloyd I. Miller, III or Eric W. Fangmann
3300 South Dixie Highway, Suite 1-365
West Palm Beach, Florida
USA 33405
(561) 287-5399
info@limadvisory.com