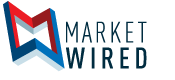 Media/Analyst Advisory: FalconStor Software Hosts Fourth Quarter and Full Year 2015 Financial Teleconference and Presentation
/EINPresswire.com/ -- MELVILLE, NY--(Marketwired - January 25, 2016) - After the close of market on Tuesday, February 16, 2016 FalconStor Software, Inc. (NASDAQ: FALC), will announce financial results for the fourth quarter and full year 2015, which ended December 31, 2015. FalconStor will host a conference call at 4:30 PM EST to discuss the results. In conjunction with the conference call, FalconStor will also host a presentation on the Internet.
WHO: 
Gary Quinn, President and Chief Executive Officer, FalconStor
Louis J. Petrucelly, Executive Vice President and Chief Financial Officer, FalconStor
WHEN: 
Tuesday, February 16, 2016
4:30 PM EST
HOW: 
Presentation:
To view the presentation, please copy and paste the following link into your browser and register for this meeting. Once you have registered for the meeting, you will receive an email message confirming your registration.
https://falconstor.webex.com/falconstor/j.php?RGID=r6c6a38ad63b2fb356c87ed9ffff363bd
Meeting: FalconStor Q4 2015 Earnings
Meeting Password: Q4numbers15
Meeting Number: 769 384 711
Conference Call:
To participate in the conference call, please dial:
Toll Free: 1-888-278-8465
International: +1-913-312-1296
Conference ID: 7408796
RSVP: 
If you are unable to register via the Internet, please contact Melissa Keir, Investor Relations at 631-773-4334 or melissa.keir@falconstor.com
REPLAY: 
A conference call replay will be available beginning February 16th at 7:30 PM EST through 7:30 PM EST on February 23rd. To listen to the replay of the call, dial:
Toll Free: 1-888-203-1112
International: +1-719-457-0820
Passcode: 7408796
About FalconStor
FalconStor® Software, Inc. (NASDAQ: FALC) is a leading software-defined storage company offering a converged data services software platform that is hardware agnostic. Our open, integrated flagship solution FreeStor® reduces vendor lock-in and gives enterprises the freedom to choose the applications and hardware components that make the best sense for their business. We empower organizations to modernize their data center with the right performance, in the right location, all while protecting existing investments. FalconStor's mission is to maximize data availability and system uptime to ensure nonstop business productivity while simplifying data management to reduce operational costs. Our award-winning solutions are available and supported worldwide by OEMs as well as leading service providers, system integrators, resellers and FalconStor. The company is headquartered in Melville, N.Y. with offices throughout Europe and the Asia Pacific region. For more information, visit www.falconstor.com or call 1-866-NOW-FALC (866-669-3252).
Follow us on Twitter - Watch us on YouTube - Connect with us on LinkedIn
FalconStor, FalconStor Software, FreeStor, and Intelligent Abstraction are trademarks or registered trademarks of FalconStor Software, Inc., in the U.S. and other countries. All other company and product names contained herein may be trademarks of their respective holders.
Links to websites or pages controlled by parties other than FalconStor are provided for the reader's convenience and information only. FalconStor does not incorporate into this release the information found at those links nor does FalconStor represent or warrant that any information found at those links is complete or accurate. Use of information obtained by following these links is at the reader's own risk.
For more information, contact
Melissa Keir
Investor Relations
FalconStor Software, Inc.
631-773-4334