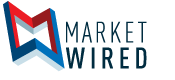 American National Offers Tips to Help Policyholders After Weekend Snow Storm
/EINPresswire.com/ -- SPRINGFIELD, MO--(Marketwired - January 25, 2016) - American National's thoughts are with the people who are dealing with the aftermath of this weekend's severe snow and ice from Winter Storm Jonas.
Impacted policyholders are urged to report claims immediately -- no matter how minor the damage may appear. American National claims teams are available to assist policyholders whose property sustained damage. For personalized service, policyholders can visit their local agent's office or call American National's 24-hour claims hotline at 1.800.333.2860. Those with access to a computer or smartphone can also report claims online through the "Client Services Online" feature of anpac.com or through the Insured2Go® app.
American National encourages those who incur property damage to wait to make repairs until an adjuster can complete a property inspection. If immediate action is absolutely necessary to prevent further damage, policyholders should make sure it's safe to make repairs and take time to thoroughly document the damage. All repair-related receipts should be saved so they can be included in claim reports. For those policyholders who sustain vehicle damage, appraisers will be available to assist with inspections.
American National also offers the following tips to help policyholders avoid property damage due to ice accumulation at the edge of a roof, usually near the gutter, known as an ice dam:
A key to preventing ice dams is to keep attic temperatures below freezing. This means stopping warm air from inside the house from entering or building up in the attic.
Ventilation -- A properly ventilated roof allows warm air to escape from the attic.
Insulation -- A well-insulated attic reduces how much warm air enters the attic from the living areas below. However, make sure the insulation doesn't cover the soffit vents because that will reduce needed air circulation.
Air Leakage -- Normal insulation does not account for air leaks related to a host of items that penetrate into the attic, such as plumbing vents, electrical wiring, light fixtures and pull-down attic stairs. Use the appropriate caulk, urethane spray-foam or weatherproofing to make the areas around the penetration air tight.
Ice dam removal[i]
If you are faced with an ice dam despite taking preventative measures, there are steps that can be taken to relieve the problem.
Serious caution is advised. Mitigation efforts may involve ladders, tools and climbing onto the roof in a snowy/icy environment, so taking further steps yourself can be extremely dangerous. Strong consideration should be given to hiring a professional contractor who is experienced in ice dam removal. The cost of paying a contractor is minimal compared to the costs associated with a serious injury due to a fall.
Another reason to hire a professional contractor is that there are problems associated with almost all methods of alleviating ice dams:

Snow Rake -- This is a long handled tool designed to allow someone on the ground to pull loads of snow off the roof. By removing snow the source of continued ice build-up is removed as well. However, care must be taken to not actually rake down to the shingles or there is a good chance of shingle damage.
Salt or Calcium Chloride -- While this will help melt the ice dam it may also corrode metal gutters and downspouts. Also, the run-off may damage plants and lawns.
Chip Away Ice -- Bad idea! Using shovels, ice picks, hammers and other implements to chip away ice is almost universally a bad idea. Besides being dangerous, there is a good chance the roof and/or gutters will be damaged in the process.
Additional informational and resources to help policyholders dealing with the aftermath of winter weather can be found at http://www.anpac.com/winter-weather-preparation/
[i] The information printed herein was obtained from sources believed to be reliable. American National, its affiliates and employees assume no liability in connection with the information or the safety suggestions provided. These recommendations are general in nature. Unique circumstances may not require implementation of some or all of the safety suggestions. There may be additional available safety procedures that are not referenced in this material. This information is not a guarantee of payment or authorization for payment for services under any policy. This information is not a guarantee for services.
CONTACT:
Doug Jensen
Vice President Claims
417.887.4990, Ext. 2288
American National Center
1949 East Sunshine Street
Springfield, MO 65899
doug.jensen@AmericanNational.com