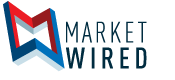 China Minerals Announces Legal Action Against Province of BC
/EINPresswire.com/ -- VANCOUVER, BRITISH COLUMBIA -- (Marketwired) -- 01/25/16 -- China Minerals Mining Corporation ("China Minerals") (TSX VENTURE: CMV)(OTC PINK: HWTHF), and its wholly owned subsidiary Cassiar Gold Corp. ("Cassiar Gold" and together with China Minerals referred to for convenience as the "Company"), have retained McMillan LLP to file a petition in the BC Supreme Court challenging certain provincial government actions affecting the Company's Cassiar Gold Project, specifically the Taurus Property, located in North-Central British Columbia.
Among other things, the petition seeks to quash a March 31, 2015, transfer of certain public lands to a private company (0995817 B.C. Ltd.). The Company holds mineral tenures in respect of these lands and its interests have been adversely affected by the land disposition.
"China Minerals has spent more than $36 million acquiring and advancing the Cassiar Gold Project," said Ling Zhu, Executive Chairman. "We are shocked and dismayed that government would take such unilateral actions when we have invested so much time, money and effort. It is tantamount to an expropriation of our interests without compensation."
The petition also challenges aspects of a related "incremental treaty agreement" between the province and The Kaska Dena Council, on the basis that the Company was not consulted and its interests were not fairly considered when that agreement was entered into. The Company was only advised after the fact about the commitment to give away the lands -- which the province described in a notice letter to the Company as having a "new landlord."
"This was a misleading characterization," said Zhu. "The rights and obligations of a mineral owner in terms of accessing mineral rights are fundamentally different once Crown land is converted to private ownership, and government knows full well that the First Nations that own this private company intend to develop these lands for a power project that is incompatible with mining."
The Company supports reconciliation between the province and aboriginal groups -- provided existing third party rights are protected or properly compensated.
A copy of the judicial review petition and supporting affidavit will be filed on the Company's website available at: www.chinamineralsmining.com.
About China Minerals Mining Corporation
China Minerals Mining Corporation is a Canadian based exploration and development company with offices located in Vancouver, B.C. and Beijing, China. China Minerals' ambition is to build an international mining company.
ON BEHALF OF THE BOARD OF DIRECTORS
Ling Zhu, Executive Chairman
Neither TSX Venture Exchange nor its Regulation Services Provider (as that term is defined in the policies of the TSX Venture Exchange) accepts responsibility for the adequacy of accuracy of this release.
Cautionary Statement Regarding "Forward-Looking" Information
Some of the statements contained in this news release are forward-looking statements and information within the meaning of applicable securities laws. Forward-looking statements and information can be identified by the use of words such as "plans", "expects", "intends", "is expected", "potential", "suggests" or variations of such words or phrases, or statements that certain actions, events or results "may", "could", "should", "would", "might" or "will" be taken, occur or be achieved. Forward-looking statements and information are not historical facts and are subject to a number of risks and uncertainties beyond China Minerals' control. Actual results and developments are likely to differ, and may differ materially, from those expressed or implied by the forward-looking statements contained in this news release. Accordingly, readers should not place undue reliance on forward-looking statements. China Minerals undertakes no obligation to update publicly or otherwise revise any forward-looking statements, except as may be required by law.
Contacts:
China Minerals Mining Corporation
Toll Free: 1-888-629-1505 or (604) 629-1505
www.chinamineralsmining.com