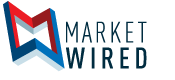 Comverge Hails Supreme Court Decision to Uphold FERC Order 745
/EINPresswire.com/ -- NORCROSS, GA--(Marketwired - January 25, 2016) - Comverge, Inc., the leading provider of cloud-based demand response and energy efficiency solutions for electric utilities, hails today's Supreme Court decision to uphold the Federal Energy Regulatory Commission's (FERC) Order 745 in the landmark case Federal Energy Regulatory Commission v. Electric Power Supply Association. The 6-2 decision specifies that it is well within FERC's jurisdiction to require market operators "to pay the same price to demand response providers for conserving energy as to generators for producing it, so long as a 'net benefits test,' which ensures that accepted bids actually save consumers money, is met."
"As a key player in advocating the economic and environmental benefits of FERC Order 745, Comverge is extremely pleased the Supreme Court so decisively upheld the Order," said Gregory J. Dukat, Comverge Chairman, President and CEO. "The court's ruling is an emphatic victory for demand response providers, utilities, and customers and ensures demand response will continue to deliver value in wholesale markets as a cost-effective option, thus avoiding unnecessary capacity, generation plants, emissions, as well as additional cost."
Comverge has deployed millions of demand response devices to residential and small commercial customers in wholesale markets and provide a reliable source of capacity. This ruling enables our utility clients to utilize our resources to both enhance system reliability and to significantly lower wholesale costs, which provides benefits to all consumers Or as the court majority stated it, in their opinion 577 U. S. ____ (2016), p.29,: "We will not read the FPA (Federal Powers Act), against its clear terms, to halt a practice that so evidently enables the Commission (FERC) to fulfill its statutory duties of holding down prices and enhancing reliability in the wholesale energy market."
About Comverge
Comverge is the industry's leading provider of integrated cloud-based demand response, energy efficiency and customer engagement solutions that enable electric utilities to ensure grid reliability, lower energy costs, meet regulatory demands and enhance the customer experience. Through its combination of software, hardware and services, Comverge helps utilities optimize every aspect of a demand management program, from participant recruitment and device installation to call center support, control events and measurement and verification. Comverge has worked with hundreds of electric utilities to deploy nearly six million energy management devices and enroll more than two million residential customers into mass-market demand management programs. In July 2015, Navigant Research ranked Comverge the industry's number one demand response provider. For more information, visit www.comverge.com and follow us on Twitter at @Comverge.
For Additional Information

Jason Cigarran
Vice President, Corporate Marketing and Communications 
Comverge, Inc. 
678-823-6784
jcigarran@comverge.com