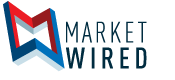 Fantastic Sams Franchise Provides Nearly $50,000 for Female Veterans Through Operation Reinvent
Ongoing Partnership Offers Funds and Services to Help Women Transition to the Civilian Job Market
/EINPresswire.com/ -- BOSTON, MA -- (Marketwired) -- 01/25/16 -- Fantastic Sams has partnered with Operation Reinvent to raise $49,833 in cash and services to help female U.S. military veterans transition to civilian jobs.
In early September 2015, Fantastic Sams stylists gave more than 40 female veterans at Fort Campbell -- the U.S. Army installation on the border of Tennessee and Kentucky -- a full makeover, including makeup, a new outfit and hairstyle. Valued at more than $1,000 per woman, this donation of time and services totaled at least $40,000. Fantastic Sams continued their partnership with Operation Reinvent through the 2015 holiday season. More than 120 salons in five states participated in a fundraising project, collecting 4,400 donations that totaled an additional $9,833 for Operation Reinvent.
Operation Reinvent holds workshops on or near military installations, offering image makeovers, interview coaching sessions and more to help women transition to the civilian job market as they leave active service.
Going forward, Operation Reinvent hopes to hold its workshops on a quarterly basis at as many military installations as possible so that it can continue reaching female veterans as they leave the service.
As Operation Reinvent moves around the country, more Fantastic Sams teams will get the opportunity to take part, says Linda Chadwick, President and CEO.
"All of our franchise owners and stylists love to find new and creative ways to give back to the communities they serve," Chadwick said. "What better way than to give back to our female veterans, who have given so much to their country? These women face many challenges as they readjust to civilian life, and if Fantastic Sams can help them feel better and more confident as they apply for jobs and seek other opportunities, we are going to jump at the chance every time."
Many former service members face challenges as they readjust to civilian life, but women often have additional roadblocks. According to the U.S. Bureau of Labor Statistics, female veterans have an unemployment rate of 11.2 percent, five points higher than their male counterparts. They also often receive job offers below their skills and abilities, according to Operation Reinvent.
Fantastic Sams was the first nationally franchised hair salon and has grown to more than 1,100 locations over the past 40 years. Unlike discount haircut franchises, Fantastic Sams offers the full range of salon services, including haircuts and trend-right styles, color, and waxing, which helps generate higher tickets and margins. Fantastic Sams invented the no-appointment-needed hair salon, and continues to be an industry leader.
To learn more about franchising with Fantastic Sams, visit fantasticsamsfranchise.com.
Image Available: http://www2.marketwire.com/mw/frame_mw?attachid=2954499
Image Available: http://www2.marketwire.com/mw/frame_mw?attachid=2954501
Embedded Video Available: http://www2.marketwire.com/mw/frame_mw?attachid=2954506

CONTACT
Erica Tarnowski
Business Development Manager
erica.tarnowski@dessange-inc.com
855-371-3465
978-560-3983