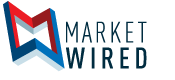 Velan Appoints Mr. Martin Allen as Executive Vice President Manufacturing Operations and Global Supply Chain
/EINPresswire.com/ -- MONTREAL, QUEBEC -- (Marketwired) -- 01/25/16 -- Velan Inc. ("Velan") (TSX: VLN) is pleased to announce that Mr. Martin Allen has been appointed Executive Vice President Manufacturing Operations and Global Supply Chain of the company and he will report to Yves Leduc, President. He succeeds Stephen Cherlet, former Chief Operating Officer (COO), who will be taking on new responsibilities due to health concerns. Martin will be joining Velan on February 1, 2016.
During the last three years, Martin was at Bombardier Inc.-Transportation Division ("BBD.B"), where he successively held the positions of Vice President Supply Chain Americas and Vice President Operations Americas. In this last role, he was responsible for over 3,000 employees working at the four main North American manufacturing plants of Bombardier Transportation. Previously, from 1990 to 2012, Martin worked at Bombardier Recreational Products ("BRP") where, as a member of BRP's management team, he held various positions with ever-increasing responsibilities in operations, supply chain management, and procurement. As a career expert in operations and global supply chain management, Martin has developed an outstanding reputation as someone who consistently achieves positive results and has an impressively collaborative approach. He is also fluently bilingual (French and English).
Yves Leduc, President, stated: "I am very happy that we have found such a talented leader to join our top management team. I know Martin's leadership will have a very positive impact on the future success of the company."
Tom Velan, CEO and Chairman, said: "I am confident that the hiring of Mr. Allen, under Yves's leadership, will bolster our efforts to improve our operational excellence worldwide."
Martin Allen stated: "I am very proud to join the ranks of Velan, a company founded over sixty years ago in Montreal, reputed worldwide for its product quality and innovation, as well as the deep knowledge of its employees. I look forward to working with the team and wish to thank the company for entrusting me with the responsibility."
Further news
Due to health concerns, Stephen Cherlet, Velan's former Chief Operating Officer (COO), has decided to take on new responsibilities within Velan's top management team. His new position, which will be announced when he returns to work, will fully leverage his wealth of experience and knowledge gained in more than twenty years as an important member of the executive team.
Stephen first took on the COO position in December 2011, and successfully led operational improvements and the expansion of production capabilities, all the while making substantial progress in vital health and safety initiatives. Yves Leduc stated: "I look forward to having him once again contribute to our collective success."
About Velan
Founded in Montreal in 1950, Velan Inc. (www.velan.com) is one of the world's leading manufacturers of industrial valves, with sales of US$455.7 million in its last reported fiscal year. The Company has manufacturing plants in 10 countries. Velan Inc. is a public company with its shares listed on the Toronto Stock Exchange under the symbol VLN.
Safe harbour statement
Except for historical information provided herein, this press release may contain information and statements of a forward-looking nature concerning the future performance of the Company. These statements are based on suppositions and uncertainties as well as on management's best possible evaluation of future events. Such factors may include, without excluding other considerations, fluctuations in quarterly results, evolution in customer demand for the Company's products and services, the impact of price pressures exerted by competitors, and general market trends or economic changes. As a result, readers are advised that actual results may differ from expected results.
Contacts:
Velan Inc.
Tom Velan
CEO
(514) 748-7743
(514) 748-8635 (FAX)
www.velan.com

Velan Inc.
John D. Ball
Chief Financial Officer
(514) 748-7743
(514) 748-8635 (FAX)
www.velan.com