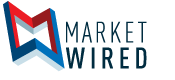 Harbert Management Corporation Announces the Promotion of Several Key Employees
/EINPresswire.com/ -- BIRMINGHAM, AL--(Marketwired - January 25, 2016) - Raymond Harbert, Chairman and CEO of Harbert Management Corporation, announced promotions of Sonja Keeton, Travis Pritchett, Jerry Phillips and Raymond Harbert Jr., effective January 1, 2016. 
Sonja Keeton has been promoted to Executive Vice President and Chief Financial Officer. She will take over the CFO responsibilities and run the back office operations of HMC. Sonja joined Harbert Corporation in 1990 and has held many positions over that time. 
"Sonja has been preparing for this move over the last 25 years through her diligence and contribution as Harbert's Accountant, Tax Director, Controller and Chief Administrative Officer," said Raymond Harbert.
Additionally, Travis Pritchett has been promoted to Vice President and Senior Managing Director of Global Real Estate Strategies. Travis joined HMC in 2005 as an Associate in the U.S. Real Estate group. He opened HMC's Dallas office in 2012 and most recently helped launch HMC's newest investment strategy, Seniors Housing. 
Jerry Phillips has been promoted to Vice President and Director of Taxation. He joined the firm in 2013 with responsibilities of tax planning, compliance and management. In his role as Vice President, he will lead the design and implementation of tax policy and strategies for the firm and its sponsored investment funds.
Finally, Raymond Harbert Jr. has been promoted to Vice President of Finance and Administration. Raymond joined the firm in 2010 as an Associate in the Private Equity group. He will oversee the Treasury, Human Resources, Aviation, Corporate Communications and Building Administration departments. Additionally, he will have the primary relationship responsibilities with HMC's various lenders as well as manage the remaining U.S. Private Equity investments.
About Harbert Management Corporation
Harbert Management Corporation ("HMC") is an investment management firm focusing on alternative assets, with approximately $4.0 billion in Regulatory Assets Under Management as of December 31, 2015; asset classes include: US Real Estate, European Real Estate, US Private Equity, Venture Capital, US Mezzanine Debt, European Growth Capital, Independent Power, and Hedge Funds. HMC is headquartered in Birmingham, Alabama USA and has offices in Atlanta, Dallas, Nashville, New York, Richmond, San Francisco, London, Madrid and Paris. HMC and its affiliates make significant co-investments on the same terms as other investors in all their sponsored funds helping ensure a sharp focus on returns and strict controls around back office, legal, compliance and reporting.
Harbert Management Corporation
(205) 987-5500
Email contact

www.harbert.net