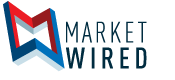 Eric Lefkofsky -- Liz Lefkofsky Support Production of Newtown Documentary
/EINPresswire.com/ -- CHICAGO, IL--(Marketwired - January 21, 2016) - Eric Lefkofsky, Chairman and Co-founder of Groupon and Managing Director of Lightbank, and his wife Liz have supported the production of a documentary exploring the mass shooting at Sandy Hook Elementary School in Newtown, Connecticut, in 2012. 
Titled Newtown: A Documentary, filmmakers Kim A. Snyder and Maria Cuomo Cole recall the events of December 14, 2012, where 20 schoolchildren and six teachers were gunned down, with a community left shocked and fractured. The film is set to premiere at the Sundance Film Festival this month. The contribution was funded through the Lefkofsky Family Foundation.
"The incident was the deadliest mass shooting at a high school or grade school in United States history, and this film will spark renewed dialogue about gun control," said Eric Lefkofsky. In 2015 there were a total of 372 mass shootings in the U.S., killing 475 and wounding 1,870.
About Lefkofsky Family Foundation
The Lefkofsky Family Foundation is a private charitable foundation that was established in 2006 by Liz and Eric Lefkofsky. The purpose of the Lefkofsky Family Foundation is to advance high-impact programs, initiatives and research that enhance the quality of human life in the communities we serve. To achieve this mission, the Foundation strives to: ensure access to quality education; improve fundamental human rights; propel innovative medical research; and expand cultural initiatives. For more information on the Lefkofsky Family Foundation, visit: http://lefkofskyfoundation.com
About Eric Lefkofsky
Eric Lefkofsky is Chairman and Co-founder of Groupon and Managing Director of Lightbank. He is also the Co-founder of InnerWorkings, Echo Global Logistics, Mediaocean, and Uptake. Eric Lefkofsky is a Trustee of Lurie Children's Hospital of Chicago, The Art Institute of Chicago, Steppenwolf Theater, The Museum of Science and Industry and World Business Chicago. He is also an adjunct professor at the University of Chicago. Eric Lefkofsky graduated from the University of Michigan and received his Juris Doctor at University of Michigan Law School. For more information on Eric Lefkofsky, visit: http://www.lefkofsky.com
Eric Lefkofsky -- CrunchBase: https://www.crunchbase.com/person/eric-lefkofsky
Eric Lefkofsky (@lefkofsky) -- Twitter: https://twitter.com/lefkofsky
Image Available: http://www.marketwire.com/library/MwGo/2016/1/21/11G079742/Images/Eric_Lefkofsky_--_Liz_Lefkofsky_Support_Production-915445b6fc3ba5ff9ba21cc8b407d923.jpg
Contact Information:
Rachel Graham
rachel@lffoundation.com