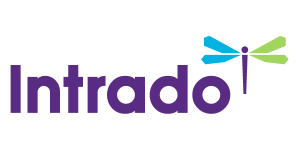 IMPORTANT SHAREHOLDER ALERT: Wolf Haldenstein Adler Freeman & Herz LLP Announces That a Class Action Lawsuit Has Been Commenced in the United States District Court for the Southern District of Texas Against Nobilis Health Corp. -- HLTH
Lead Plaintiff Deadline is March 21, 2016
/EIN News/ -- NEW YORK, Jan. 21, 2016 (GLOBE NEWSWIRE) -- Wolf Haldenstein Adler Freeman & Herz LLP announces that a class action lawsuit has been filed in the United States District Court for the Southern District of Texas on behalf of all persons or entities that purchased the securities of Nobilis Health Corp. ("Nobilis" or the "Company") (NYSE:HLTH) between April 2, 2015 through January 6, 2016 (the "Class Period"), inclusive.

Shareholders who incurred losses on shares on purchased within the Class Period are urged to contact the firm immediately at classmember@whafh.com or (800) 575-0735 or (212) 545-4774.
If you purchased the shares of Nobilis Health Corp. during the period April 2, 2015 through January 6, 2016, inclusive, you may, no later than March 21, 2016, request that the Court appoint you lead plaintiff of the proposed class.
On October 9, 2015, Seeking Alpha published an article describing the AccuraScope procedure's "questionable insurability, unsubstantiated success rates, [and] lack of recognition from" universities, medical bodies, and insurance companies. The article additionally noted significant accounting red flags at Nobilis and reported that Nobilis had overstated its 2014 revenues by as much as $36 million. On this news, the price of Nobilis common stock fell $1.42 per share, or 27% from its closing price of $5.24 on October 8, 2015 to close at $3.82 per share on October 9, 2015.
In a January 5, 2016 Form 8-K filed with the Securities and Exchange Commission ("SEC"), Nobilis disclosed that its financial statements for the fiscal year ended December 31, 2014, the quarters ended March 31, 2015 and June 30, 2015 and the financial statements in its updated S-1 registration statement filed with the SEC on October 23, 2015 could no longer be relied upon.
Subsequently, on January 7, 2016, Nobilis announced that Christopher J.Lloyd had resigned as the Company's Chief Executive Officer. On this news, Nobilis stock fell $0.63, or more than 20%, to close at $2.47 on January 7, 2016.
Wolf Haldenstein has extensive experience in the prosecution of securities class actions and derivative litigation in state and federal trial and appellate courts across the country.  The firm has attorneys in various practice areas; and offices in New York, Chicago and San Diego.  The reputation and expertise of this firm in shareholder and other class litigation has been repeatedly recognized by the courts, which have appointed it to major positions in complex securities multi-district and consolidated litigation.
If you wish to discuss this action or have any questions regarding your rights and interests in this case, please immediately contact Wolf Haldenstein Adler Freeman & Herz LLP by telephone at (800) 575-0735, via e-mail at classmember@whafh.com, or visit our website at www.whafh.com.  All e-mail correspondence should make reference to the "Nobilis Investigation."
Attorney Advertising. Prior results do not guarantee or predict a similar outcome.
Contact:

Wolf Haldenstein Adler Freeman & Herz LLP 
Patrick Donovan, Esq.
Gregory Stone, Director of Case and Financial Analysis
Email: gstone@whafh.com, donovan@whafh.com or classmember@whafh.com
Tel: (800) 575-0735 or (212) 545-4774