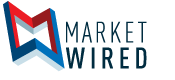 Blaze Fast-Fire'd Pizza Announces Second Knoxville, Tenn. Restaurant
Fast-Casual, Build-Your-Own Pizza Concept Coming to Turkey Creek This March
/EINPresswire.com/ -- KNOXVILLE, TN -- (Marketwired) -- 01/21/16 -- Blaze Fast-Fire'd Pizza, the fast casual artisanal pizza concept known for its chef-driven menu and casually hip restaurants, announced today the opening of its second Knoxville location in March 2016. The new restaurant will be located in the Turkey Creek shopping complex at 10978 Parkside Drive, between Chick-Fil-A and Starbucks. This marks the third Blaze Pizza in the Volunteer State and the second in Knoxville.
Blaze Pizza is a modern day "pizza joint" that has been inspiring excitement and cultivating fanatics for its custom-built artisanal pizzas, freshly made salads, blood orange lemonade and s'more pies since it opened its first location in 2012. Each restaurant features an interactive open-kitchen format that allows guests to customize one of the menu's signature pizzas or create their own, choosing from a wide selection of carefully sourced, high-quality ingredients -- all for around $8. The generously-sized personal pizzas are then sent to a blazing hot open-flame oven -- the centerpiece of the restaurant -- where dedicated pizzasmiths ensure that the thin-crust pies are fast-fire'd and ready to eat in just 180 seconds.
"Considering the success of our first Knoxville location, opening a second restaurant was a no-brainer," said Mike Forte, Knoxville resident and Blaze Operating Partner in Tennessee. "Knoxville diners know Blaze Pizza offers a one-of-a-kind, interactive experience, along with a wide range of options to create the perfect, custom pie. We look forward to continuing our growth here and throughout Tennessee."
Each restaurant makes its own dough from scratch, using a recipe developed by critically-acclaimed Executive Chef Bradford Kent (the "Pizza Whisperer"), which requires a 24-hour fermentation period to produce his signature light-as-air, crisp crust. For pizza fans with specific dietary needs, Blaze Pizza offers gluten-free dough and vegan cheese. The new Knoxville restaurant will also offer a selection of beers.
The authenticity of Blaze Pizza, along with its culture that genuinely focuses on the happiness of their guests and crew, has been the key to the concept's popularity and expansion. Blaze's close attention to detail extends well beyond the food, as seen by its carefully considered, modern approach to restaurant design. Award-winning design architect Ana Henton is adding several unique, modern touches to the second Knoxville location, including an oversized wall mural, which includes an oversized wall mural, custom designed to suit the space.
Driven by its commitment to "Intelligent Choices for Our Pizzas, People & Planet," the restaurant will be constructed with recycled and sustainable materials, use eco-friendly packaging and feature energy-efficient LED lighting. The 4,000 square foot interior will include seating for over 100 inside and additional seating outside.
The new Knoxville Blaze Pizza will be operated by Millennial Restaurant Group, which continues to develop the concept throughout Tennessee, Kentucky, and Florida. The partnership consists of James Patterson Sr., Jim Patterson II, Ulysses (Junior) Bridgeman, Wayne Albritton and Collins Cogan.
About Blaze Pizza
The first Blaze Pizza® restaurant opened on Aug. 6, 2012, in Irvine, Calif., and quickly gained attention for its chef-driven recipes, thoughtful interior design and a service culture that celebrates individuality. Now ranked as the overall #2 fast-casual brand in FastCasual.com's annual Top 100 list, Blaze Pizza is building momentum and developing a cult-like following as it expands across the country. The company currently operates 105 restaurants in 25 states and Canada, including the major metropolitan areas of Los Angeles, New York, Chicago, San Francisco, Toronto, Dallas and Washington D.C. Founded by Elise and Rick Wetzel (co-founder of Wetzel's Pretzels), the concept is backed by investors including LeBron James, Maria Shriver, Boston Red Sox co-owner Tom Werner and movie producer John Davis. For more information, please visit blazepizza.com and facebook.com/blazepizza or click here to view a company video.
Millennial Restaurant Group
10000 Shelbyville Rd.
Louisville, KY 40223
Blaze Pizza, LLC
35 N. Lake Ave, Suite 710
Pasadena, CA 91101
Image Available: http://www2.marketwire.com/mw/frame_mw?attachid=2953365
Embedded Video Available: http://www2.marketwire.com/mw/frame_mw?attachid=2953369

Media Contact
Rachel Bledsoe Albritton
502.905.5170
Email Contact