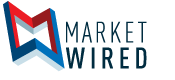 Kelly Services Announces Fourth Quarter and Year-End Conference Call
/EINPresswire.com/ -- TROY, MI--(Marketwired - January 21, 2016) - Kelly Services®, (NASDAQ: KELYA) (NASDAQ: KELYB) a leader in providing workforce solutions, will release its fourth quarter and year-end earnings before the market opens on Thursday, February 4, 2016. The company will host a conference call, including a question and answer opportunity, to discuss the financial results at 9:00 a.m. ET.
To access the call, dial (800) 288-9626 (domestic) or (651) 291-5254 (international). The pass code is Kelly Services. The conference call is also available at kellyservices.com.
A recording of the conference call will be available after 2:00 p.m. ET on February 4 at (800) 475-6701 (domestic) and (320) 365-3844 (international). The access code is 333870. The web cast will also be available at kellyservices.com during this period.
About Kelly Services
As a global leader in providing workforce solutions, Kelly Services, Inc. (NASDAQ: KELYA) (NASDAQ: KELYB) and its subsidiaries, offer a comprehensive array of outsourcing and consulting services as well as world-class staffing on a temporary, temporary-to-hire, and direct-hire basis. Kelly® has a role in managing employment opportunities for more than one million workers around the globe by employing 550,000 of these individuals directly with the remaining workers engaged through its talent supply chain network of supplier partners. Revenue in 2014 was $5.6 billion. Visit kellyservices.com and connect with us on Facebook, LinkedIn, & Twitter.
KLYA-FIN
Analyst Contact 
James Polehna
(248) 244-4586 
james_polehna@kellyservices.com

Media Contact
Jane Stehney
(248) 244-5630
jane_stehney@kellyservices.com