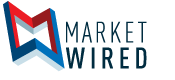 Study Finds Ecommerce Companies Acquire 24% of Their New Customers During the Holiday Season
RJMetrics Report, The Ecommerce Holiday Customer Benchmark, Sheds New Insight on Online Holiday Shopping Behavior
/EINPresswire.com/ -- PHILADELPHIA, PA -- (Marketwired) -- 01/21/16 -- A new study released today by RJMetrics, a cloud-based data infrastructure and analytics platform, provides rich insights on the ecommerce holiday customer. The major takeaway from the report is that the holidays present a unique customer acquisition opportunity. While the findings show that the holidays attract shoppers that spend less in the span of their relationship with a company, the study quantifies their relative value and offers insights on how to turn more of them into loyal, repeat customers.
The report delves deep into three core areas of the holidays:
Acquisition
Online retailers acquire 24% of their new customers during the months of November and December, but this trend varies by retail category. Industries that are reliant on holiday sales -- Computer/Electronics and Apparel/Accessories -- acquire 26% of their customers during the holidays. Insensitive industries -- Food/Drug, Health/Beauty, Housewares/Home Furnishings -- acquire 22% of their customers during the holidays.


Customer Lifetime Value
While the quantity of new customers acquired is significantly higher than the average month, the quality of these customers is lower. The average holiday shopper places 7.2% fewer orders over their lifetime, and has a 6% lower average order value (AOV), which results in a 13% lower customer lifetime value (CLV).


Retention
The report offers data-backed guidance on when to remarket to new holiday customers. For example, 39% of returning holiday customers make their second purchase within the same holiday season, which means the best time to remarket is as soon as possible. After 30 days, their repeat purchase probability falls off significantly.


"We were surprised by these findings," says Tristan Handy, VP of Marketing at RJMetrics. "Conventional wisdom leads us to believe that holiday shoppers are a low-loyalty segment. This research finds that that is far less true than most people think."
All this data, and more, can be found in The Ecommerce Holiday Customer Benchmark.
About RJMetrics
RJMetrics is a cloud-based data infrastructure and analytics platform. It provides tools to consolidate and analyze the ever-growing volume of data available to every organization that does business online. RJMetrics customers include Walker & Co, Choxi, Chubbies, and more. For more information on RJMetrics, read the blog, visit the website, and follow them on Twitter.
Image Available: http://www2.marketwire.com/mw/frame_mw?attachid=2953254