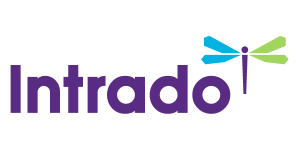 360 Orthodontics' Partovi Method Closes the Gap on Painful, Slow-Moving, and Artificial Teeth Straightening
Top Los Angeles Orthodontist Dr. Mahtab Partovi Masters the Art and Science of the Hollywood Smile
/EIN News/ -- Los Angeles, Jan. 12, 2016 (GLOBE NEWSWIRE) -- Leading Beverly Hills orthodontist Mahtab Partovi, DDS of 360 Orthodontics introduces a faster, more comfortable and authentic approach to enhancing patients' smiles with the Partovi Method. Offering a wide variety of handpicked custom braces, cutting-edge technologies, and specialized techniques, Dr. Partovi has mastered the "Hollywood smile"…the natural way. 
"From the start, my goal has been to deliver patients a straight, healthy, captivating smile that is all their own," said Dr. Partovi. "Many people still associate orthodontics with pain and years of treatment…I wanted to change that. So many advancements have been made in the industry, whether in regards to the bracket systems available or the supplementary technologies used. What I've managed to do with the Partovi Method is compile the most effective of those strategies to deliver patients dramatic results in less time, with less discomfort, and without the need for veneers or prosthetics."
The Partovi Method goes beyond traditional teeth straightening to encompass everything from tooth shaping to gum contouring to teeth whitening. Patients can choose from a selection of custom braces (with options that promise to align teeth up to 60 percent faster than traditional metal braces), as well as accompanying technologies to further reduce discomfort and maximize results. The added bonus: because Dr. Partovi specializes in dramatic smile makeovers using patients' real teeth, the results achieved are truly permanent.
"While there is definitely a time and place for veneers, many patients can receive the same caliber of results using just what their mama gave them," said Dr. Partovi. "That's one of the great things about the Partovi Method; it is an investment that will actually last a lifetime. I absolutely love watching my patients' confidence transform when they see what a significant change can be made in such a short amount of time."
However, a natural A-List smile is only part of what sets the Partovi Method apart from the crowd. The lauded orthodontist is also known for her highly personalized and holistic approach to treatment. Taking into consideration the whole patient—their lifestyle, age, and hobbies—Dr. Partovi is able to design a treatment plan that is affordable and practical with results that cater specifically to the individual.
For more information or to schedule a consultation with Dr. Partovi today, please visit http://www.360orthodontics.com.
###
About Dr. Partovi
Dr. Partovi is a leading Beverly Hills orthodontist taking an authentic approach in delivering patients of all ages a Hollywood smile that is truly their own. Using a wide range of cutting-edge orthodontic treatments, she has delivered thousands of patients a natural alternative to cosmetic dentistry. In addition to providing the most advanced and most effective orthodontic solutions available, Dr. Partovi is also known for her transparency in offering traditional braces at more than half the cost of other orthodontists…simply because she can. Her honest approach extends throughout her entire Los Angeles practice, 360 Orthodontics, which was carefully designed as a state-of-the-art, eco-friendly haven where patients may receive sustainable and highly personalized care. Dr. Partovi regularly donates her time and services to a number of important charitable organizations, including Covenant House, Hearts of Los Angeles, Special Olympics Special Smiles, and more.
Matt Rindone, media representative
323.937.1950
matt@tylerbarnettpr.com