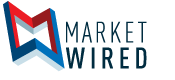 BP Connect Selects Aerva to Generate Sales Lift Through Convenience Store and Pump Top Digital Displays
Cloud-Based Digital Signage Platform Provides Centralized Content Management With Real-Time Dynamic Content Across 83 BP Connect Convenience Stores to Drive Sales
/EINPresswire.com/ -- CAMBRIDGE, MA--(Marketwired - January 12, 2016) - Aerva (www.aerva.com), a pioneer in cloud-based display network management, today announced BP New Zealand selected Aerva's Customer Engagement platform for driving dynamic, real-time content to digital retail screens across their 82 store locations.
The BP digital network is managed and monitored by Aerva's partner, Ngage Media, using Aerva's cloud-based AerWave Enterprise platform. In addition to being an effective communications platform, this dynamic customer engagement network provides BP a new revenue stream via media advertising from both trade and external advertisers.
BP's retail display network has proven to be an effective promotional sales driver. In a one-week test, Doritos onscreen advertising in BP Connect locations throughout New Zealand:
drove a lift in sales of 171% week-on-week
increased Doritos category share within chips from 6% to 15% week-on-week
improved their salty category sales by 8% week-on-week
The results to date have encouraged BP to move forward with digital development into the existing network at other consumer touch points at POS and on pump displays in New Zealand.
The Aerva platform allows network operators, like Ngage, to centrally control screens individually, serving geographically or day-parted marketing initiatives across the national network or on an individual station screen.
"The BP digital media network is effective because it provides consumer volume with day, time and regional targeting -- you can catch people en-route, with a cost effective medium that drives sales. It's one of the best out-of-home methods of advertising," said Ngage's Scott McDonnell. "The Aerva players and software have proven to be incredibly stable and reliable, and the advanced functionality is still yet to be fully harnessed across this burgeoning customer engagement channel."
The BP Connect network is a captive market with an average audience of 3.6 million customers each month (around 1.6 million unique visitors according to Nielsen research).
Aerva's cloud-based AerWave Digital Retail Engagement platform will be demonstrated at the National Retail Federation Show, Booth 2546, January 17-19, at the Jacob K. Javits Convention Center in New York.
About Aerva
Aerva's cloud software transforms any digital display into an interactive, real-time messaging platform for consumer engagement and brand marketing. In retail, Aerva's platform will allow for the easy integration of dynamic, mobile, social, and consumer-generated content into the In-Store experience, while allowing retail clients to centrally manage, distribute and analyze compelling content throughout their stores that drive sales lift. Recent clients include Anheuser-Busch, BP, the United States Navy, Taco Bell and P&G. Aerva was born at MIT and raised in Cambridge's Central Square. For more information visit www.aerva.com.
For information contact:

Linda Muskin
847.432.7300
Email contact


Mara Conklin
678.825.2000
Email contact