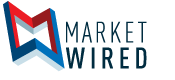 Paul Pitcher of First Down Funding Donates $10,000 to University of Tampa Athletic Department
/EINPresswire.com/ -- WASHINGTON, DC--(Marketwired - January 12, 2016) - University of Tampa's Athletic Department has recently received a staggering $10,000 contribution from First Down Funding on January 12, 2016. First Down Funding -- a company that specializes in structuring and approving cash advances for small to medium-sized business owners -- is a member of the DC Chamber of Commerce, and has been serving the DC and Annapolis areas for over three (3) years.
The company celebrated the end of the golf season, and donated $10,000 to the University of Tampa Golf Program in January. According to managing partner, Paul Pitcher, "I was introduced to the game by my father and was given an opportunity to play at the Collegiate level by Coach Rick Christie. I never once doubted I could play with the best, but Coach Christie gave me the opportunity to prove it."
Mr. Pitcher is one of the Managing Partners at First Down Funding, and he is frequently referred to as a "Game Changer" in the industry. According to him, every entrepreneur deserves an equal chance. New business owners know that growth and success come from hiring more employees, funding marketing campaigns, purchasing software and process management tools, and staffing sales and customer service teams. As such, he has successfully developed and implemented a commercial lending model that gives business owners the ability to receive funding within hours of getting off the phone.
Prepared to help companies leave the right first impression on their customers, First Down Funding provides the funds that small business owners need to afford large expenses such as refreshing the decor, changing locations, or adding modern facilities.
With a team of highly-qualified experts, First Down Funding knows that companies need the cash now, without jumping through the hoops and all of the demands that a traditional bank asks for. The company approves 85% of applications, and many of the loans are funded within the same day. First Down Funding provides alternative business financing as well as the advice they need to keep their business thriving. Flexible loans ranging from $4,000 to $500,000 are available on terms between 1 to 5 years. Interest rates range depending on the term of the loan.
"We are proud to provide funds to businesses that use them to improve their presence and raise awareness about their services with things like contests, giveaways, sales events, and social media promotions that attract new customers," states Pitcher.
Looking to the future, Mr. Pitcher wants to help others coming out of High School have the same opportunity that he earned. "It is very important to help those who have helped you. Work ethic is very important, and I know Coach Christie will bring on the right kids that earn the chance to compete."
To find out more about the donation, or learn about fast, easy, and affordable business loans today, contact First Down Funding's managing partner Paul Pitcher.
Image Available: http://www.marketwire.com/library/MwGo/2016/1/12/11G078503/Images/PTPSAWGRASS-6273da806bb18588a936a8dbed6db527.jpg
Image Available: http://www.marketwire.com/library/MwGo/2016/1/12/11G078503/Images/UTATHLETICS-222e4b6c136aa5828023e2d158a67172.jpg
Image Available: http://www.marketwire.com/library/MwGo/2016/1/12/11G078503/Images/PTPSPEEDGOLFCHAMPION-e7a8909994169c3d87b71f9e833e9f74.jpg
Embedded Video Available: https://www.youtube.com/watch?v=3qbAejHhF4Q
Contact:
First Down Funding
info@firstdownfunding.com
Office (202) 360 4959
Sales (202) 350 9005
Customer Service (202) 350 9053
www.FirstDownFunding.com