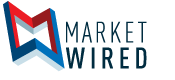 Coast Capital's new state-of-the-art Help Headquarters brings 'downtown cool' south of the Fraser
New credit union headquarters brings iconic, innovative design to Surrey cityscape
/EINPresswire.com/ -- SURREY, BRITISH COLUMBIA -- (Marketwired) -- 01/12/16 -- Editor's Note: There are five photos and three videos associated with this release.
After over five years of planning and development, Coast Capital Savings, Canada's largest credit union by membership, has moved into its innovative new headquarters in Surrey's city centre. Dubbed "Help Headquarters," which plays on Coast Capital's How can we help you? brand, the new building is the deliberate antithesis of a traditional corporate head office, with corporate brand, values and culture woven into every aspect, inside and out.
Extensive research led to a marriage of office design, technology, and important work lifestyle features. Designed to appeal to the changing needs of today's workers, in particular those of Coast Capital's own employees and its growing percentage of younger workers, the new office space reflects their values of transparency and community, and fosters an environment of collaboration.
Coast Capital, in partnership with the Applied Research and Consulting division of furniture supplier Steelcase, conducted numerous workplace studies when considering the interior design of the office space. The research indicated that Coast Capital employees primarily prefer a collaborative space where they can meet and act quickly to problem solve. As a result, each of the six Coast Capital open concept floors incorporate formal and informal community spaces, including several individual and smaller meeting rooms. In addition, "touch-down" zones are designated areas where staff can access the latest technology to file share and problem solve, and "collision zones" are where staff from different departments, who traditionally may not work together, can quickly collaborate and foster better working relationships. Every floor further takes into account employee needs - from themed cafes to recreational and reflective spaces - to support a corporate culture of wellness, creativity, and collaboration.
Like other desirable, future-forward workplaces, Help Headquarters is also located closer to where its employees live. With 70 per cent of its Help Headquarters staff living south of the Fraser, locating its new head office at the crossroads of Surrey's new downtown centre at King George SkyTrain was a deliberate choice. The location not only provides excellent commuting options for current employees, but also acts as a desirable feature in attracting future workers.
Surrey is the fastest growing city in British Columbia and the only Canadian city to be named to the 2015 Top 7 Intelligent Communities list by the international Intelligent Community Forum (ICF). Surrey Central is enjoying a growing reputation as Metro Vancouver's most desirable business and innovation hub. Help Headquarters adds to this status, bringing 700 full-time employees to the nine-story development, which also includes new retail and commercial businesses, plus an onsite day care centre and full service gym with yoga studio and lunchtime fitness classes.
PCI Developments Corp constructed the 185,000 square foot facility, which is the first of four phases of a vibrant mixed-used and transit-oriented community. Musson Cattell Mackey Partnership Architects (MCM), the firm behind the eye-catching Vancouver Convention Centre West, are behind the design. Located at the crossroads of two major highways and the start of the Expo ALRT line, the building form was created to project motion and movement.
Quotes:
Don Coulter, CEO, Coast Capital Savings -
"At Coast Capital, we pride ourselves in living our mission to bringing our members "simple financial help," and our promise to our employees, which is to change the way employees feel about work, forever.
"We deliberately moved away from what is seen as a traditional head office, in every way. We chose a building with an unconventional design, not a monolithic skyscraper, because we felt it was very important to align our new corporate home with our brand. The guiding principles for this project included a creative and accessible work environment, community connection, and environmental sustainability.
"Choosing Surrey, not downtown Vancouver, is also a strategic choice for us. First of all, our roots are here, where one of our founding credits unions, Surrey Metro Savings was established. We see Surrey as an economic engine for the province, and Surrey Central as a head office hub of the future. In addition, 70 per cent of our employees who work here live south of the river, and this is home to many of our credit union members. Being located in the heart of Surrey on a rapid transit line positions us to continue to attract commuter employees and those living in the local community."
Matt Handford, Chief People Officer, Coast Capital Savings -
"Help Headquarters exemplifies Coast Capital's commitment to the health and wellbeing of its employees on so many different levels. I think we have really created an example of best-practice when it comes to how a corporation should incorporate the mental and physical needs of its employees into the design of its flagship space."
Linda Hepner, Mayor, City of Surrey -
"Surrey is attracting an increasing number of head and regional offices. We are thrilled Coast Capital Savings has chosen to stay and grow in Surrey with its new Help Headquarters. A highly valued and steadfast corporate partner, Coast Capital Savings has signalled its confidence in this area by continuing to invest in Surrey's thriving economy. The wonderful building built by PCI and designed by MCMP lights up our cityscape and serves as a beacon for other companies looking for the space, the services, and the proximity to like-minded, future-focused businesses."
Andrew Grant, President, PCI Developments Corp. -
"Coast Capital Savings' new Help Headquarters is a significant project for us and one we are pleased to have collaboratively designed and built with the Coast Capital team. This iconic building is phase one of the four phase HUB mixed-use, transit-oriented community that will advance the rapidly evolving downtown core of Surrey.
The HUB mixed-use community will feature retail, office and residential space focused around vibrant, walkable street fronts and public plazas. Importantly this location is at the nexus of rapid transit, with one existing and two proposed rapid transit lines and is also bounded by three major roads, connecting it throughout the Fraser Valley and Metro Vancouver. Coast Capital is an exciting company doing exciting things and now they are headquartered in a building and location that embodies such excitement. We are very proud to be a part of this."
Mark Whitehead, MCM Architects -
Coast Capital is not your typical financial institution. The PCI team knew this building had to reflect that. It couldn't be your standard monolithic skyscraper. It had to mirror the organization's innovative, irreverent, fun-loving brand. MCM designed a building that speaks to Coast Capital's values, and reflects the growing reputation of Surrey Central as a business, innovation and transit hub here in B.C. This building is progressive and sets the tone for the future with a dynamic form that engages movement and stands apart."
Anne McMullin, President & CEO, Urban Development Institute -
"Coast Capital decided to locate their new headquarters near the biggest transit hub in one of Canada's fastest growing cities. This will allow their employees to have the full range of transportation options for a quick and easy commute. Transit-oriented office developments such as this help alleviate traffic congestion and reduce commuter stress, which ultimately benefits everyone."
About Coast Capital Savings:
Coast Capital Savings is Canada's largest credit union by membership, owned by its 522,000 members. It has 50 branches in the Metro Vancouver, Fraser Valley and Vancouver Island regions of British Columbia and has exciting plans to grow. Product innovations include Canada's first free chequing account from a full-service financial institution. Coast Capital is one of Canada's 10 Most Admired Corporate Cultures™ and was named one of 2014's B.C. Top Employers. It is a member of Canada's Best Managed Companies Platinum Club and an Imagine Canada Caring Company. To learn more, visit www.coastcapitalsavings.com.
For more information, video b-roll, and photography or to schedule a media tour contact Tom Leslie.
To view the backgrounder, photos and videos, please visit the following links:
PDF - Coast Capital HHQ Backgrounder
Photo - Coast Capital HHQ Exterior Building
Photo - Interconnecting Stairwell
Photo - Mediascape Meeting Pod
Photo - Coast Capital HHQ Cafe
Video - Help Headquarters - 90 second overview
Video - Help Headquarters - Collaboration and Connection
Video - Help Headquarters - Health and Fitness
Video - Broadcast quality b-roll footage (download link)
Contacts:
Tom Leslie
Edelman Vancouver
O: 604.648.3430
C: 778.868.7991
tom.leslie@edelman.com

Erin McKinley
Manager, Communications and Media Relations
Coast Capital Savings
O: 604.517.7657
erin.mckinley@coastcapitalsavings.com