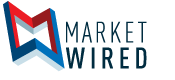 Stonegate Bank to Release Fourth Quarter Earnings on January 28, 2016
/EINPresswire.com/ -- POMPANO BEACH, FL -- (Marketwired) -- 01/12/16 -- Stonegate Bank (NASDAQ: SGBK) ("Stonegate") announced today that it will release fourth quarter earnings results on January 28, 2016, after the Nasdaq Stock Market closes. Following the release of Stonegate's earnings results, investors may access a copy of Stonegate's earnings results through Stonegate's website at www.stonegatebank.com under the tab for "Investor Relations," subheading "Bank News and Releases." Stonegate will host a conference call on Friday, January 29, 2016 at 2:30 p.m. ET to discuss fourth quarter 2015 results. Investors may participate in the conference call by dialing in toll-free to 866-820-3585, Conference ID #25912111. Participants will be asked for their First Name, Last Name and Company Name. An audio replay of the conference call will be available until February 13, 2016 and may be accessed telephonically at 855-859-2056 using Conference ID# 25912111. The conference call will be led by Dave Seleski, Stonegate's President and CEO.
Forward-Looking Statements
Any non-historical statements in this press release are "forward-looking statements" within the meaning of the Private Securities Litigation Reform Act of 1995. Such forward-looking statements are based on current plans and expectations that are subject to uncertainties and risks, which could cause our future results to differ materially. The following factors, among others, could cause our actual results to differ: the strength of the United States economy in general and the strength of the local economies in which we conduct operations; our need and ability to incur additional debt or equity financing; our ability to execute our growth strategy through expansion; our ability to comply with the extensive laws and regulations to which we are subject; changes in the securities and capital markets; changes in general market interest rates, legislative and regulatory changes, monetary and fiscal policies of the U.S. Treasury and the Federal Reserve, changes in the quality or composition of our loan portfolios, demand for loan products, changes in deposit flows, real estate values, and competition and other economic, competitive, and technological factors affecting our operations, pricing, products and services; and our ability to manage the risks involved in the foregoing. Additional factors can be found in our filings with the FDIC, which are available at the FDIC's internet site (http://www2.fdic.gov/efr). Forward-looking statements in this press release speak only as of the date of the press release and Stonegate Bank assumes no obligation to update any forward-looking statements or the reasons why actual results could differ.
INVESTOR RELATIONS:
Dave Seleski
Email Contact
Stonegate Bank
(954) 315-5510