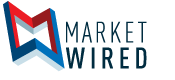 Electronic Refrigerant Leak Detector for Use in Heavy Duty Vehicles
/EINPresswire.com/ -- WESTBURY, NY--(Marketwired - January 12, 2016) - Tracer Products is at the forefront of leak detection technology. Finding leaks in heavy duty/fleet vehicles saves time, money, repairs, and most importantly, the environment from harmful emissions.
Tracerline® TP-9364 PRO-Alert™ IR Electronic Refrigerant Leak Detector is certified to meet the SAE J2791 and J2913 Standards. It utilizes a state-of-the-art infrared sensor to accurately detect refrigerant leaks down to 0.1oz/year (3 g/year). A three-position sensitivity switch minimizes false triggering and allows for easy diagnosis of small, medium and large leaks. The unit is sensitive to R-12, R-134a, R-1234yf and other refrigerants.
Unlike heated sensors on competitors' units, the PRO-Alert IR's infrared sensor offers consistent response throughout its life. In addition, it will not become contaminated by exposure to large amounts of refrigerant. Sensor life is an incredible 1,000 hours or more. The unit's high-efficiency air sampling pump provides quicker response and quicker clearing ("zeroing"). A rubber-coated, flexible metal probe slithers easily into tight places and holds its position. An audible alarm and multiple LEDs help locate leaks fast.
The PRO-Alert IR specialty tool is powered by a rechargeable NiMH battery, which provides over six hours of use between charges. On-board diagnostics indicate charging status, and alert the user to a low battery condition or infrared sensor failure. The unit can also be used with an AC power adapter and a 12 VDC power adapter with cigarette lighter plug (included). All components are packed in a rugged plastic carrying case. The AC adapter is available in 120V, 230V, 240V and 100V versions.
Headquartered in Westbury, New York, Tracer Products has been at the forefront of leak detection technology for over 60 years. Tracerline® fluorescent dyes are so effective they have been successfully installed in more than 205 million vehicles to date, and are OEM approved by Acura, Audi, BMW, Honda, Ford, GM and Volkswagen, among others. In addition to fluorescent dyes, it offers a full line of rugged, top-quality, award-winning leak detection lamps, diagnostic tools and dye injection systems used in automobiles and heavy duty vehicles. Tracer Products is dedicated to upholding high standards in design manufacturing, ensuring customer satisfaction and in continuing to lead the world in leak detection solutions. For additional information, call toll-free 1-800-641-1133. Outside the U.S. and Canada, call 516-333-1254. Website at www.tracerline.com.
Image Available: http://www.marketwire.com/library/MwGo/2016/1/11/11G078262/Images/TP-9364_PRO-Alert_IR-d1629c414914ba20acd896a07edac82b.jpg
Image Available: http://www.marketwire.com/library/MwGo/2016/1/11/11G078262/Images/TP-9364_PRO-Alert_IR_application_vertical-75d9b39935e3adf8b4d04c8d99c5ba24.jpg
Embedded Video Available: http://www.tracerline.com/video
Attachment Available: http://www.marketwire.com/library/MwGo/2016/1/11/11G078262/2016_Heavy_Duty_Brochure-4f7976ab62a8ac9494c00654e8f1f091.pdf
Contact Information:
Tracer Products
info@tracerline.com