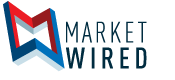 Nick Saban to Speak to 100,000+ Business Leaders at Leadercast on May 6, 2016
World's Largest One-Day Leadership Event Launches Healthy Team Challenge This Month
/EINPresswire.com/ -- ATLANTA, GA--(Marketwired - January 12, 2016) - Leadercast, one of the world's premier leadership organizations, brings together many of the world's most recognized and respected global leaders to create a leadership experience unlike any other. One of those renown leaders is Nick Saban, University of Alabama Head Football Coach, who led the Crimson Tide to its 10th National Title with a 45-40 win over Clemson in last night's championship game. He will share his experience and disciplines with more than 100,000 business leaders at this year's Leadercast on May 6, 2016.
Leadercast Live is the world's largest one-day leadership event, broadcast live each year from Atlanta to 100,000+ people in hundreds of locations around the globe. This month, the Atlanta-based company has launched a challenge to teams across the U.S.: get healthy. While most resolve to get physically healthy at the start of the new year, Leadercast is inviting teams to a 4-week Healthy Team Challenge to grow in relational and work-health using disciplines that leaders like Saban and his team employ everyday.
For four weeks, beginning January 18, Leadercast plans to empower a movement of healthy teams across the nation. Each week will focus on one of the following topics: Remember Your "Why," Clarify Roles, Create Collaborative Cultures and Celebrate The Victories. At the start, teams will watch a 5-minute video on the topic from a world renowned leader, such as Don Yaeger, former Sports Illustrated Associate Editor and New York Times Best Selling Author; Andy Stanley, Leadership Author and Communicator; Cheryl Bachelder, CEO of Popeyes© Louisiana Kitchen, Inc.; and Bill McDermott, CEO of SAP SE.
"We believe whole-heartedly that we rise and fall on good leadership," says Leadercast CEO Keith Wilmot. "When 80 percent of us leave our jobs because of poor leadership, you know there's a problem. We want to give teams the necessary tools to grow in areas that affect performance, customer and employee satisfaction, productivity, and enjoyment. We think, after these four weeks, participating teams will experience more growth and more team engagement than they've experienced in the past."
During the challenge, teams will answer discussion questions, participate in a team building activity and challenge themselves to team exercises, which actually do consist of physical challenges that can be done in the office. Each team will have multiple opportunities to earn entries to win Health Team Challenge prizes.
At the conclusion of the Leadercast Healthy Team Challenge, one lucky team will win a trip for four to Atlanta to experience Leadercast Live on May 6, 2016.
Leadercast will also be choosing a weekly team spotlight winner and highlighting them on its Facebook, Twitter, and Instagram pages. Each member of the team chosen for the weekly team spotlight will receive a prize package consisting of a leadership book, t-shirt, and Leadercast tumbler.
To win, each post must contain a team image showcasing participation in any of the activities outlined in the Healthy Team Challenge Field Guide or an insight gained during the week. Every post must contain the hashtag "#LeadercastSweepstakes" to be entered into the drawing.
Enter a team at http://healthy.leadercast.com/ or follow the movement on social media using the hashtag #LeadercastSweepstakes. Leadercast is on Twitter, Facebook and Instagram.
About Leadercast
Leadercast is a leadership development brand dedicated to changing the way leadership is viewed, practiced, and experienced. It was built on a belief that the world needs better leaders in business, organizations, communities and homes - Leaders Worth Following. Leadercast provides cost efficient, high quality leadership development solutions for time-starved people and organizations. Products include epic leadership events and a digital, leadership development platform that delivers a powerful video library of leadership insights and solutions available on any device, anytime and anywhere. For further information, visit www.leadercast.com.
Media Contact:
Brittany Thoms
678-409-8140
brittany@seesparkgo.com