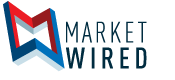 Cool Seal(TM) Leak Sealer to Be Exhibited at 2016 AHR EXPO
Spectronics Corporation, Inventor of Fluorescent Leak Detection, Features Cool Seal(TM) A/C Leak Sealer at the 2016 AHR EXPO
/EINPresswire.com/ -- WESTBURY, NY--(Marketwired - January 12, 2016) - Spectronics Corporation will feature Cool Seal™ A/C Leak Sealer at the 2016 AHR EXPO January 25-27 in Orlando, FL. Spectroline® Cool Seal is the hassle-free way to seal refrigerant leaks in compressors, condensers, evaporators, O-rings and hoses -- quickly and permanently. It's an economical alternative to expensive parts replacement and can add years to older, out-of-warranty AC&R systems that leak a small amount of refrigerant. In addition, this dependable sealer can remain safely in the system to guard against future leaks.
Cool Seal meets ASHRAE 97 standard for chemical stability. Its non-polymer, oil-soluble formula is safe for all AC&R system components and recovery equipment. It works in all popular AC&R systems, including high-pressure R-410A systems and can be injected with the unit off or running.
Unlike aerosol can-type leak sealers, Cool Seal is non-flammable, has no storage-related safety issues, no need for system pump down, and allows the technician to see the contents injected into the system. Cool Seal EZ-Ject™ cartridges exceed 450+ PSI and are the easiest delivery method.
Cool Seal is available in two popular delivery methods. The CS-100CS Cool Seal EZ-Ject™ Kit features the EZ-Ject™ injector assembly, hose/coupler with check valve and purge fitting and two cartridges prefilled with Cool Seal A/C leak sealer. Each cartridge treats up to 2 tons of cooling.
The larger CS-2CS Cool Seal BigEZ™ Cartridge works with the BigEZ™ injector, and can also be used with the EZ-Ject injector by using an adapter. The full cartridge treats 6 to 12 tons of cooling.
For more information on HVAC/R products, upcoming trade shows, or Spectroline® products please visit http://www.spectroline.com.
Headquartered in Westbury, New York, Spectronics Corporation invented fluorescent leak detection in 1955, and remains the world's leading manufacturer of ultraviolet equipment and fluorescent dyes. Spectroline® cutting-edge, top-quality, industry-awarded lamps, dyes, radiometers and diagnostic tools are built to exacting standards, and are used for literally dozens of markets, some of which include Industrial, Air Conditioning & Refrigeration, Laboratory, Semiconductor, Nondestructive Testing and Forensics. Spectronics Corporation is dedicated to upholding high standards in design manufacturing, ensuring customer satisfaction and developing innovative technologies that make the world a better place. For more information, call toll-free 1-800-274-8888. Outside the U.S. and Canada, call 516-333-4840. Website at www.spectroline.com.
Image Available: http://www.marketwire.com/library/MwGo/2016/1/11/11G078232/Images/CS-100CS_Cool_Seal_Counter_Display-998b76c1058db265a62d1e9f5b775b59.jpg
Image Available: http://www.marketwire.com/library/MwGo/2016/1/11/11G078232/Images/CS-2CS_Cool_Seal_BigEZ_cartridge_application-e201d4a939cdb1e6b045767a5cd30d2a.jpg
Image Available: http://www.marketwire.com/library/MwGo/2016/1/11/11G078232/Images/CS-100CS_Cool_Seal_EZ-Ject_application-0ec6d85f44fc881a957cdc811c04d89e.jpg
Embedded Video Available: http://www.spectroline.com/content/hvacr-video
Attachment Available: http://www.marketwire.com/library/MwGo/2016/1/11/11G078232/Cool_Seal_Flyer--English-20661a7ddfb791d392ccc1d329565052.pdf
Attachment Available: http://www.marketwire.com/library/MwGo/2016/1/11/11G078232/2015_HVAC_Brochure--ENGLISH-fa293330accaa60e9c5fc096db78e05d.pdf
Contact Information:
Spectronics Corporation
info@spectroline.com