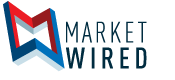 Commissioner Wants Official Languages to Be Taken Into Account During Expenditure Reviews
/EINPresswire.com/ -- GATINEAU, QUEBEC -- (Marketwired) -- 01/12/16 -- Commissioner of Official Languages Graham Fraser released his audit report today on the Treasury Board of Canada Secretariat's official languages obligations during the 2011-2012 Strategic and Operating Review (SOR). He found that official language minority communities are not always taken into consideration during these types of exercises.
"The information provided by the Secretariat revealed notable weaknesses regarding its compliance with Part VII of the Official Languages Act during the SOR," said the Commissioner. "Failing to take the Act and related legislative obligations into account during these types of reviews can have significant negative repercussions for Canadians, especially those from official language minority communities."
The audit addressed actions taken by the Secretariat during the 2011-2012 SOR to meet its language obligations by ensuring that federal institutions took concrete measures to promote the development and vitality of official language minority communities under Part VII (Advancement of English and French) of the Act.
In his report, the Commissioner issued three recommendations to the Secretariat and stated that it must implement all of them during the next round of expenditure reviews. The recommendations include introducing accountability mechanisms and clarifying the roles linked to official languages in all of the Secretariat's activities so that it can meet its obligations under Part VII of the Act.
"I am encouraged by the action plan submitted by the Secretariat and the measures proposed in response to my recommendations," said Fraser. "However, it is important to remember that this is not just a case of official languages best practices that should be followed; it is a case of legislative obligations that must be met during future expenditure reviews."
The full audit report, which includes the Secretariat's action plan, is available on the Office of the Commissioner of Official Languages' Web site at www.officiallanguages.gc.ca.
Follow us on Twitter and Facebook.
Contacts:
For information or for an interview with the Commissioner:
Nelson Kalil, Manager
Strategic Communications and Media Relations
Office of the Commissioner of Official Languages
819-420-4714, Toll-free: 1-877-996-6368, Cell: 613-324-0999
nelson.kalil@clo-ocol.gc.ca