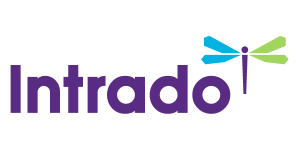 Xero Appoints New President of the Americas
/EIN News/ -- DENVER, May 15, 2019 (GLOBE NEWSWIRE) -- Xero, the global small business platform, announces the appointment of Tony Ward as President of the Americas, responsible for leading Xero's business in the United States and Canada.
Tony brings to the role 20 years' senior leadership experience at some of the largest global tech companies including Microsoft, LinkedIn, Dropbox, SurveyMonkey and Spark.
Xero CEO Steve Vamos welcomed Tony to Xero: "It is great to have someone with Tony's  technology sales and product marketing knowledge and experience join the Xero Leadership Team and lead our America's business through the next period of growth."
Keri Gohman, Xero's previous President of the Americas, now moves her focus to the role of Chief Platform Business Officer, as announced in November 2018.
Born and raised in Canada, Tony has lived and worked in New Zealand and Australia, and is in the process of relocating with his family.
About Xero  
Born in the cloud, Xero is a beautiful, easy-to-use platform for small businesses and their advisors. Xero provides its 1.8 million subscribers with connections to a thriving ecosystem of 700+ third party apps and 200+ connections to banks and financial service providers. On the inaugural 2018 Financial Times FT1000 High-Growth Companies Asia Pacific list, Xero was the fastest growing tech company in the $200 million+ segment. Xero won 'Bookkeeping software of the year' from the Institute of Certified Bookkeepers UK in 2018, and was rated by Canstar Blue as Australia's best accounting software over four consecutive years, 2015-2018.
Media Contacts:

Americas:
Lauren Kido 
Communications, Americas
Phone number: 408-506-6087
Email: lauren.kido@xero.com

Australia:
Karen Davis
Communications 
Phone number: +61 409 933103 
Email: karen.davis@xero.com