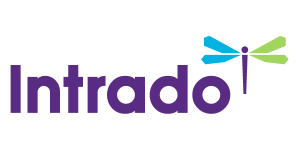 Granite Oil Corp. Announces Credit Facility Renewal
/EIN News/ -- CALGARY, Alberta, May 15, 2019 (GLOBE NEWSWIRE) -- GRANITE OIL CORP. ("Granite" or the "Company") (TSX:GXO) (OTCQX:GXOCF) is pleased to announce that the annual borrowing base redetermination of its credit facility has been completed. The Company has renewed the existing credit facility at the same level of $50 million, consisting of a $45 million revolving demand credit facility and a $5 million revolving demand operating facility. The Company has sufficient liquidity and financial flexibility to execute its business plan.

Contact Information
For further information, please contact Michael Kabanuk, President & CEO, by telephone at (587) 349-9123, or Devon Griffiths, COO, by telephone at (587) 349-9120.
Reader Advisories
This news release contains forward-looking statements and forward-looking information within the meaning of Canadian securities laws. Although the Company believes that the expectations and assumptions on which such forward-looking statements and information are based are reasonable, undue reliance should not be placed on the forward-looking statements and information because the Company can give no assurance that they will prove to be correct. Since forward-looking statements and information address future events and conditions, by their very nature they involve inherent risks and uncertainties. Actual results could differ materially from those currently anticipated due to a number of factors and risks. Other factors which could materially affect such forward-looking information are described in the risk factors in the Company's most recent annual information form that is available on the Company's profile on SEDAR at www.sedar.com. The forward-looking statements included in this news release are expressly qualified by this cautionary statement. The forward-looking statements and information contained in this news release are made as of the date hereof and the Company undertakes no obligation to update publicly or revise any forward-looking statements or information, whether as a result of new information, future events or otherwise, unless so required by applicable securities laws.