The Security Screening Market is estimated to hit $12.468 billion by 2023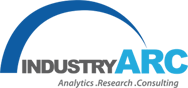 The Security Screening Market
Security screening market value is estimated to be $8.269 billion in 2017 and is projected to reach $12.468 billion by the end of 2023 with a CAGR of 7.3%
HYDERABAD, TELANGANA, INDIA, June 14, 2018 /
EINPresswire.com
/ -- According to the new market research report by
IndustryARC
1
titled "Security Screening Market: By Type (X-Ray Systems, Biometric Systems, Metal Detectors, Explosive Trace Detectors, Shoe Scanners, Liquid Scanners and Others); By Application & Geography – Forecast (2018-2023)", the market is driven by increasing adoption of security screening systems in Airports, Educational Institutes, and Hotels.
Americas continues to lead the market share and growth during 2018-2023.
Americas region accounted for the major revenue contribution of the security screening market and is estimated to be $3.216 billion in 2017 and is likely to reach $4.135 with a CAGR of 4.5% by the end of 2023. Security screening approach is a strategy designed to improve security and passenger experience that results in the investments for security screening devices such as scanners, detectors and many more APAC region is estimated to have the highest growth rate of CAGR 11.3%. Growing advancements in the security screening devices coupled with stringent regulations would propel the growth of the security screening market in this region.
Selected / Sample Analysis done in the full Report:
1. Increasing threats due to terrorism and some other unethical and unlawful practices carried out by terrorists has been stimulating security screening, which involves the scanning of the individuals and their belongings, especially in public places including airports, railway stations, check points, shopping malls, commercial places and so on.
2. The security screening assists in preventing financial, economic and human loss owing to unethical practices. Rise in terrorism activities and terrorist threats are the major factors for the need for security screening across the globe.
3. The security screening devices include X-ray systems, metal detectors, shoe scanners, biometric systems, and explosives and so on.
To access / purchase the full report browse the link below
https://industryarc.com/Report/15362/security-screening-market.html
Excerpts on Market Growth Factors Mentioned in the Full Report:
1. Aviation and airport security are estimated to be the prominent end users, which have been driving significant growth for the market.
2. Globally, the growing tourism industry has led to the need for security screening systems in places like airports, railways, educational institutions and others. This has been driving the market growth since many years and is also projected to drive it in the upcoming years.
3. A prominent upsurge in air cargo in the upcoming years is all set to drive the market of X-ray luggage and cargo scanners, which employs high intensity X-rays in order to obtain the image of the content and keep a check for suspicious items.
4. Growing popularity of multi-modal biometric screening in highly classified and diplomatic facilities of developed nations and e-passports using biometric technology is a major growth factor for this market.
Talk to one of our sales representative about the full report by providing your details in the below link:
https://industryarc.com/support.php?id=15362
Key Players of the Security Screening Market:
OSI Systems Inc. is the leading player in security screening market, contributing to nearly 13% of the overall revenue. The company being pioneer in manufacturing security screening systems has also remained as the dominant player with constant product launches and developments. The next leading players include Smith Detection Inc. and Safran Identity and Security SAS. These players are holding a dominant share in the market due to the constant R&D investments and endeavors to build new technologies.
Security Screening Market Report is Segmented as below.
Security Screening Market By Product Type:
1. X-Ray Systems
1.1. Body Scanners
1.2. Baggage Scanners
1.3. Handheld Scanners
1.4. Others
2. Metal Detectors
3. Shoe Scanners
4. Liquid Scanners
5. Biometric Scanners
5.1. Facial Recognition
5.2. Iris Recognition
5.3. Vein Recognition
5.4. Voice Recognition
5.5. Retina Recognition
5.6. Others
6. Explosive Trace Detectors
7. Others
Security Screening Market By Application:
1. Government Buildings
2. Airports
3. Hotels
4. Borders
5. Educational Institutions
6. Railway Stations
7. Tourist Stations
8. Tourist Attractions
9. Others
Security Screening Market By Geography ( Covers 15+ Countries )
Security Screening Market Entropy
Companies Citied / Interviewed
1. Analogic Corporation
2. Astrophysics Inc.
3. Aware Inc.
4. Autoclear, Llc
5. Eurologix International Company Limited
6. Digital Barriers Plc
7. Implant Sciences Corporation
8. Communications Holdings, Inc.
9. Nec Corporation
10. Scanna Msc
11. Vidisco Ltd.
12. Nuctech Company Limited
13. Shenzhen Security Electronic Equipment Co. Ltd
14. Company 16+
Related Report:
A. Night Vision Camera Market
https://industryarc.com/Report/15030/night-vision-camera-market.html
B. Mobile Biometric Security and Services Market
https://industryarc.com/Report/16401/mobile-biometric-security-services-market.html
What can you expect from the report?
The Security Screening Market Report is Prepared with the Main Agenda to Cover the following 20 points:
1. Market Size by Product Categories
2. Market trends
3. Manufacturer Landscape
4. Distributor Landscape
5. Pricing Analysis
6. Top 10 End user Analysis
7. Product Benchmarking
8. Product Developments
9. Mergers & Acquisition Analysis
10. Patent Analysis
11. Demand Analysis ( By Revenue & Volume )
12. Country level Analysis (10+)
13. Competitor Analysis
14. Market Shares Analysis
15. Value Chain Analysis
16. Supply Chain Analysis
17. Strategic Analysis
18. Current & Future Market Landscape Analysis
19. Opportunity Analysis
20. Revenue and Volume Analysis
To request for a proposal provide your details in the below link:
https://industryarc.com/subscription.php
About IndustryARC:\
IndustryARC is a Research and Consulting Firm that publishes more than 500 reports annually, in various industries such as Agriculture, Automotive, Automation & Instrumentation, Chemicals and Materials, Energy and Power, Electronics, Food & Beverages, Information Technology, Life sciences & Healthcare.
IndustryARC primarily focuses on Cutting Edge Technologies and Newer Applications in a Market. Our Custom Research Services are designed to provide insights on the constant flux in the global supply-demand gap of markets. Our strong team of analysts enables us to meet the client research needs at a rapid speed, with a variety of options for your business.
We look forward to support the client to be able to better address their customer needs, stay ahead in the market, become the top competitor and get real-time recommendations on business strategies and deals. Contact us to find out how we can help you today.
Venkat Reddy
IndustryARC
6145888538
email us here
1 https://industryarc.com/Domain/9/electronics-market-research-report.html