The Pressure Sensors Market is estimated to hit $14.230 billion by 2023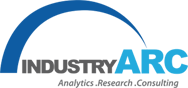 The Pressure Sensors Market
The global pressure sensor market is estimated to be $8.7 billion in 2017, and is projected to reach $15.937 billion by 2023
HYDERABAD, TELANGANA, INDIA, June 14, 2018 /
EINPresswire.com
/ -- According to the new market research report by
IndustryARC
1
titled "Polycarbonate Resin Market: By Application (Packaging, Automotive, Building & Construction, Paints & Coatings, Electronics & Electrical (Incl. Optical Media & Lighting), Medical & Laboratory, Consumer Goods, Others); By Geography - Forecast (2018-2023)", the market is driven by advancements in pressure sensors that are compatible with wide range of liquids and gases, which broadens their application scope.
Asia-pacific continues to lead the market share during 2018-2023.
Asia-pacific is one of the most potential and fastest growing markets for pressure sensors, mainly driven by increasing factory automation, continuing growth of investments in manufacturing sector and booming automobile manufacturing. APAC pressure sensors market was valued at $2.425 billion in 2017, and is forecast to reach $5.351 billion by 2023 at a CAGR of 14.1% CAGR. China is the dominant market for pressure sensors in APAC, and is projected to contribute 44% of the APAC market growth in the coming five years. APAC region is driven by the growing level of industrialization; the emerging economies of Asia like China and India have become largest investment destinations for electronics and semiconductors industry. Currently, the global manufacturing sector is mainly driven by developing and emerging economies, particularly Asian countries, which witnessed high growth rates. On the other hand, Americas is projected to register highest growth rate of 14.7% throughout the forecast period.
Selected / Sample Analysis done in the full Report:
1. The prices of sensors depend on various factors including the type of material used, technology, functionality of the sensor and its performance.
2. In the near future, the prices of sensors are expected to further decrease, considering the increasing scale of production and emergence of cost-effective production processes.
To access / purchase the full report browse the link below
https://industryarc.com/Report/11706/pressure-sensors-market.html
Excerpts on Market Growth Factors Mentioned in the Full Report:
1. Emergence of advanced pressure sensors that serve at high temperature, harsh and hazardous environments is the major factor that is driving significant growth for the pressure sensors market.
2. The market is set to register significant growth from automotive pressure sensors segment due to the growing demand for automobiles across the globe, especially in the APAC.
3. Boom in natural gas and green energy production spurs the demand for pressure sensors. This factor is projected to drive the market growth in the coming years.
Talk to one of our sales representative about the full report by providing your details in the below link:
https://industryarc.com/support.php?id=11706
Key Players of the Pressure Sensors Market:
Bosch Sensortec and Sensata emerged to be the dominant players in the pressure sensor market for automotive solutions, followed by Continental AG and Denso Corp. General Electric and Honeywell International emerged as the dominant players in the pressure sensor market for aerospace and defense solutions. ABB Ltd. emerged to be the dominant player in the pressure sensor market for industrial automation solutions. NXP Semiconductors and Infineon Technologies emerged to be the dominant players in the pressure sensor market for consumer electronics MEMS solutions. BOSCH SENSORTEC has introduced an environmental sensor, BME680, which integrates a gas sensor for air quality measurement, personalized weather stations, indoor navigation and other functions.
Pressure Sensors Market Report is segmented as below.
Pressure Sensors Market By Applications:
1. Pressure Sensing
2. Leak Testing
3. Altitude Sensing
4. Flow Sensing
5. Depth Sensing
Pressure Sensors Market By Product Type:
1. Gauge Pressure Sensor
2. Vacuum Pressure Sensor
3. Differential Pressure Sensor
4. Absolute Pressure Sensor
5. Sealed Pressure Sensor
Pressure Sensors Market By Technology Type:
1. Piezoresistive
2. Electromagnetic
3. Capacitive
4. Optical Pressure Sensing
5. Potentiometric
6. Resonant Frequency
7. Thermal Conductivity
8. Others
Pressure Sensors Market By Verticals:
1. Food and Beverage
2. Automotive
3. Textiles
4. Chemical
5. Pharmaceutical
6. Water Treatment
7. Packaging
8. Paper and Pulp
9. Medical
10. Lighting and Signage
11. Consumer Electronics
12. Factory Automation
13. Aerospace
14. Oil & Gas
15. Others
Pressure Sensors Market By Geography ( Covers 12+ Countries )
Pressure Sensors Market Entropy
Companies Citied / Interviewed
1. STMICROELECTRONICS
2. YOKOGAWA ELECTRIC CORPORATION
3. EMERSON ELECTRIC CO.
4. DENSO CORPORATION
5. Endress+Hauser AG
6. ScanSense AS
7. TE Connectivity Ltd.
8. SCHNEIDER ELECTRIC SE
9. OMRON Corp.
10. Company 10+
Related Report:
A. Touch Based Human Machine Interface Market
https://industryarc.com/Report/7505/touch-based-human-machine-interface-market.html
B. Machine Safety Market
https://industryarc.com/Report/225/machine-safety-market-analysis-forecast-report.html
What can you expect from the report?
The Pressure Sensors Market Report is Prepared with the Main Agenda to Cover the following 20 points:
1. Market Size by Product Categories
2. Market trends
3. Manufacturer Landscape
4. Distributor Landscape
5. Pricing Analysis
6. Top 10 End user Analysis
7. Product Benchmarking
8. Product Developments
9. Mergers & Acquisition Analysis
10. Patent Analysis
11. Demand Analysis ( By Revenue & Volume )
12. Country level Analysis (10+)
13. Competitor Analysis
14. Market Shares Analysis
15. Value Chain Analysis
16. Supply Chain Analysis
17. Strategic Analysis
18. Current & Future Market Landscape Analysis
19. Opportunity Analysis
20. Revenue and Volume Analysis
To request for a proposal provide your details in the below link:
https://industryarc.com/subscription.php
About IndustryARC:
IndustryARC is a Research and Consulting Firm that publishes more than 500 reports annually, in various industries such as Agriculture, Automotive, Automation & Instrumentation, Chemicals and Materials, Energy and Power, Electronics, Food & Beverages, Information Technology, Life sciences &Healthcare.
IndustryARC primarily focuses on Cutting Edge Technologies and Newer Applications in a Market. Our Custom Research Services are designed to provide insights on the constant flux in the global supply-demand gap of markets. Our strong team of analysts enables us to meet the client research needs at a rapid speed, with a variety of options for your business.
We look forward to support the client to be able to better address their customer needs, stay ahead in the market, become the top competitor and get real-time recommendations on business strategies and deals. Contact us to find out how we can help you today.
Venkat Reddy
IndustryARC
6145888538
email us here
1 https://industryarc.com/Domain/10/industrial-automation-instrumentation-market-research.html