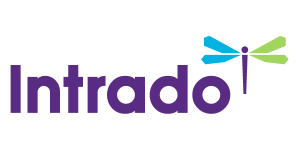 Nautilus Minerals Appoints New Independent Director
/EIN News/ -- TORONTO, March 22, 2018 (GLOBE NEWSWIRE) -- Nautilus Minerals Inc. (TSX:NUS) (OTC:NUSMF) (Nasdaq Intl Designation) (the "Company" or "Nautilus") announces that Mr. Jay Layman has been appointed to the role of independent non-executive Director.

Nautilus' Chairman Tariq Al Barwani commented, "It is a pleasure to welcome Jay to the Nautilus Board of Directors. Jay's diverse background in successful project development, corporate development, finance, and innovation makes him well suited to the expanding Nautilus Board."
Following the appointment of Mr. Layman, the members of the Company's Board of Directors are as follows:
Mr. Tariq Al Barwani (Chairman and non-executive Director)
Dr. Mohammed Al Barwani (non-executive Director)
Mr. John McCoach (non-executive Director)
Mr. Jay Layman (non-executive Director)
The Board of Directors continues with its search to appoint additional new independent directors, and to expand the Board's skill sets to support the financing and delivery of the world's first deep sea mines.
Mr. Jay Layman
Mr. Layman is currently President, Director and Chief Operating Officer of Seabridge Gold, a TSX listed pre-development gold company. Jay has a broad range of technical expertise which makes him uniquely qualified for his role with Nautilus. Most recently, he was Vice President Solutions and Innovation for Newmont Mining Company where he was responsible for managing Global Technical Services and launching a Global Innovation Department. Functions reporting to him included Mining Engineering, Metallurgy and Process, Geostatistics and Reserves, Economic Geology, Project Engineering, Renewable Energy and Global Exploration Technology and Solutions. During his employment at Newmont, he was responsible for managing numerous Feasibility Studies and his career includes experience in Business Development, Operations, Finance and Supply Chain connectivity.
In his wide-ranging career, Mr. Layman has lived in Kazakhstan, Uzbekistan, Tajikistan, Indonesia and Australia and has additional work experience in Russia, Singapore, China and Peru. He has worked in both underground and open pit operations containing gold, copper, silver, lead and zinc metals.  His education includes Bachelors Degrees in Mechanical Engineering and Finance from Washington State University and an MBA from Eastern Washington University.
For more information please refer to www.nautilusminerals.com or contact:
The TSX does not accept responsibility for the adequacy or accuracy of this press release.
About Nautilus Minerals Inc. Nautilus is the first company to explore the ocean floor for polymetallic seafloor massive sulphide deposits. Nautilus was granted the first mining lease for such deposits at the prospect known as Solwara 1, in the territorial waters of Papua New Guinea, where it is aiming to produce copper, gold and silver. The Company has also been granted its environmental permit for this site.

Nautilus also holds highly prospective exploration acreage in the western Pacific (granted and under application), as well as in international waters in the Central Pacific.

A Canadian registered company, Nautilus is listed on the TSX:NUS stock exchange and is also a member of the Nasdaq International Designation program. Its corporate office is in Brisbane, Australia. Its major shareholders include MB Holding Company LLC, an Oman based group with interests in mining, oil & gas, which holds a 29.3% interest and Metalloinvest, the largest iron ore producer in Europe and the CIS, which has a 18.5% holding (each on a non-diluted basis, excluding loan shares outstanding under the Company's share loan plan).