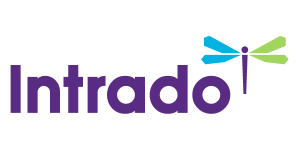 TOP Ships Announces Change in Its Capital Raising Corporate Strategy and Other Corporate Developments
/EIN News/ -- ATHENS, Greece, March 22, 2018 (GLOBE NEWSWIRE) -- TOP Ships Inc. (Nasdaq:TOPS), an international ship-owning company (the "Company"), announced today that for 12 months following the date of this release: (i) it does not intend to conduct any offerings that include variable priced securities; (ii) it does not intend to issue any further shares under the equity line offering registered on the Company's Form F-3 (333-215577) pursuant to the purchase agreement dated December 11, 2017; (iii) Race Navigation Inc., a company controlled by Lax Trust, an irrevocable trust established for the benefit of certain family members of Evangelos Pistiolis, the President, Chief Executive Officer and Director of the Company, will not convert any of its 1,250,000 warrants pursuant to a standstill agreement with the Company.

Other Corporate Developments
The Company has determined to effect a 1-for-10 reverse stock split of the Company's issued common shares.  The Company's shareholders approved the reverse stock split and granted the Board the authority to determine the exact split ratio and when to proceed with the reverse stock split at the Company's Special Meeting of Shareholders held on November 3, 2017.
The reverse stock split will take effect, and the Company's common stock will begin trading on a split-adjusted basis on the NASDAQ Capital Market, as of the opening of trading on Monday, March 26, 2018 under the existing ticker symbol "TOPS". The new CUSIP number for the Company's common stock will be Y8897Y800. 
The Company has also announced today that it does not intend to conduct another reverse stock split of its common shares for the following 12 calendar months from March 26, 2018.
When the reverse stock split becomes effective, every 10 shares of the Company's issued and outstanding common stock will be automatically combined into one issued and outstanding share of common stock without any change in the par value per share or the total number of authorized shares. This will reduce the number of outstanding shares of the Company's common stock from approximately 170 million shares to approximately 17 million shares.
No fractional shares will be issued in connection with the reverse split of the issued and outstanding common stock. Fractional shares that occur as a result of the reverse stock split will be rounded down to the nearest whole share of the Company's common stock. Shareholders will receive instructions from the Company's exchange agent, American Stock Transfer and Trust, as to how to exchange existing share certificates for new certificates representing the post-reverse split shares.
Additional information about the reverse stock split can be found in the Company's proxy statement furnished to the Securities and Exchange Commission on October 19, 2017, a copy of which is available at www.sec.gov.
On March 15, 2018, the Company's 50% owned subsidiary City of Athens Inc. took delivery of M/T Eco Holmby Hills, a high specification 50,000 dwt newbuilding product/chemical tanker constructed at the Hyundai Mipo shipyard in Vinashin.
On March 20, 2018, M/T Eco Holmby Hills commenced its time charter employment with Clearlake Shipping Pte Ltd. for an expected duration of 3 firm years plus 2 optional years.
On March 12, 2018, the Company's 50% owned subsidiaries, City of Athens Inc. and Eco Nine Inc., entered into a loan agreement with a European bank for a senior debt facility of up to $36 million to fund the delivery of M/T Eco Holmby Hills and M/T Eco Palm Springs.  The loan will be payable in 20 consecutive quarterly instalments of $0.3 million per vessel, commencing three months from draw down on the facility and a balloon payment of $11.9 million per vessel payable together with the last instalment.  The credit facility will bear interest at LIBOR plus a margin of 2.90%.
Comments from the Chief Executive Officer
Evangelos Pistiolis, the President, Chief Executive Officer and Director of the Company, said:
"Our 8th vessel, which is 50% owned by TOPS, was successfully delivered from Hyundai and commenced its time charter employment with a high quality counterparty. The construction of all remaining 6 vessels is progressing according to schedule.
Following the delivery of the remaining 6 of our newbuilding vessels, our tanker fleet will have an average age of 2 years and will consist of 14 high specification newbuilding Product and Crude Oil tankers. All of our 14 newbuilding tankers are fitted with Ballast Water Treatment Systems. Three of our newbuilding tankers, 1 MR and 2 Suezmaxes, will be fitted with scrubbers, a technical feature that only a very small portion of the world tanker fleet has installed. Two of our MR vessels will be scrubber ready.
In line with our chartering strategy to date, all vessels have medium to long term charter contract coverage, even before being delivered, and as of January 1st, 2018, total gross revenue backlog for the fixed charter period of operating vessels was about $155 million, increasing to about $172 million when adding the 50% of our joint venture vessels.
We are currently focused on ensuring that our shipbuilding program is adequately funded both from an equity and debt point of view and within the boundaries of our newly adopted capital raising corporate strategy.
We are also focused on closing the gap between our equity market capitalization and our net asset value in order to be in line with the remaining listed tanker companies.
Based on the last closing price of TOPS, we estimate that our shares trade at a 75% discount to our current net asset value placing us among the most undervalued tanker shipping stocks on NASDAQ".
About TOP Ships Inc.
TOP Ships Inc. is an international ship-owning company.
For more information about TOP Ships Inc., visit its website: www.topships.org.
Forward-Looking Statements
Matters discussed in this press release may constitute forward-looking statements. The Private Securities Litigation Reform Act of 1995 provides safe harbor protections for forward-looking statements in order to encourage companies to provide prospective information about their business. Forward-looking statements include statements concerning plans, objectives, goals, strategies, future events or performance, and underlying assumptions and other statements, which are other than statements of historical facts.
The Company desires to take advantage of the safe harbor provisions of the Private Securities Litigation Reform Act of 1995 and is including this cautionary statement in connection with this safe harbor legislation. The words "believe," "anticipate," "intends," "estimate," "forecast," "project," "plan," "potential," "may," "should," "expect" "pending" and similar expressions identify forward-looking statements. The forward-looking statements in this press release are based upon various assumptions, many of which are based, in turn, upon further assumptions, including without limitation, our management's examination of historical operating trends, data contained in our records and other data available from third parties. Although we believe that these assumptions were reasonable when made, because these assumptions are inherently subject to significant uncertainties and contingencies which are difficult or impossible to predict and are beyond our control, we cannot assure you that we will achieve or accomplish these expectations, beliefs or projections.
Contacts:
Mr. Alex Nachman
Investor Relations
REDCHIP
Tel: +1 407 712 8960
Email: info@redchip.com