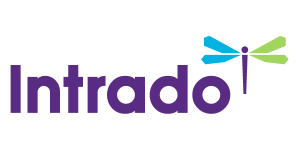 TEN LTD Celebrates 25 Years as a Public Company and Rings the Opening Bell at the New York Stock Exchange on Wednesday, March 14th, 2018 at 9:30AM ET
/EIN News/ -- ATHENS, Greece, March 13, 2018 (GLOBE NEWSWIRE) -- TEN LTD (TEN or the "Company") (NYSE:TNP), a pioneering crude, product, and LNG tanker operator, today announced that on Wednesday, March 14, 2018, the President and Chief Executive Officer of the Company, Mr. Nikolas P. Tsakos as well as senior members of the company's management team and guests will celebrate the Company's 25th anniversary as a publicly listed company and will ring the Opening Bell at the New York Stock Exchange.

ABOUT TEN LTD
TEN, founded in 1993, is one of the first and most established public shipping companies in the world today. TEN's fleet consists of 65 double-hull vessels, constituting a mix of crude tankers, product tankers and LNG carriers, totaling 7.2 million dwt. Of these, 47 vessels trade in crude, 13 in products, three are shuttle tankers and two are LNG carriers.
ABOUT FORWARD-LOOKING STATEMENTS
Except for the historical information contained herein, the matters discussed in this press release are forward-looking statements that involve risks and uncertainties that could cause actual results to differ materially from those predicted by such forward looking statements. TEN undertakes no obligation to publicly update any forward looking statement, whether as a result of new information, future events, or otherwise.
For further information please contact:
Company
TEN LTD
George Saroglou
COO
+30210 94 07 710
gsaroglou@tenn.gr
Investor Relations / Media
Capital Link, Inc.
Nicolas Bornozis
Paul Lampoutis
+212 661 7566
ten@capitallink.com