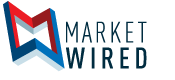 AetherWorks Announces FogCoin ICO: First Global Market for Computational Resources
NEW YORK, NY--(Marketwired - October 05, 2017) - AetherWorks announces today the Initial Coin Offering (ICO) for FogCoin, the blockchain-based cryptocurrency that powers ActiveAether. The ICO will be open to accredited US investors in November through FogCoin.io, with compliance services provided by CoinList.
ActiveAether is a 'fog computing' technology that extends cloud computing to the 'edge' of a network, enabling any computing device to host software services and process data. ActiveAether is transforming computing as it currently exists by leveraging the spare computing power of the billions of computers worldwide that sit idle throughout the day. By enabling the dynamic use of the most appropriate computing resources, from on-site and 'nearby' to cloud, ActiveAether is creating a resilient global computing infrastructure that is more reliable than cloud alone. ActiveAether enables lower latency, significantly lower bandwidth consumption, and an open market for computing time on both CPUs and GPUs worldwide.
"This network stands as an immediate competitor to what we know as the cloud -- a collection of data centers owned by current market leaders: Amazon, Microsoft, and IBM. By combining a blockchain-based cryptocurrency with a patented, next-generation software service architecture, ActiveAether is bringing equitable, pervasive, service-oriented computing to the world," said Dr. Robert MacInnis, Ph.D. "Blockchain-based, distributed ledgers like Ethereum are now proven technology, and they are the enabling force behind the ActiveAether global market. By spreading the power and the responsibility for the world's computing infrastructure, we are democratizing the most potent channel for good that humankind has ever known, and creating a more resilient, fault-tolerant global Internet."
The FogCoin offering will be conducted using a Simple Agreement for Future Tokens ("SAFT"), an SEC-compliant instrument and open source framework produced by Cooley LLP for token sales. ActiveAether is the first company to offer a SAFT in New York City, and the second nationwide.
ActiveAether is the latest development from AetherWorks, the NYC-based software research and venture development firm focusing on fault tolerant distributed systems. AetherWorks is led by CEO Robert MacInnis. Dr. MacInnis holds a Ph.D. in Computer Science from the University of St Andrews, is an expert in fault-tolerant networked and distributed systems, and holds multiple patents in the field.
Notably, the AetherWorks team has a demonstrated track record of designing, building, marketing, and selling distributed storage technology solutions at scale. AetherStore, which pools spare storage across computers in private networks to create large, encrypted onsite drives, recently hit 30,000 users in more than 150 countries.
CoinList will be providing compliance services for the FogCoin ICO. CoinList previously provided compliance services for FileCoin, the first SAFT-based ICO in the US.
More information can be found at ActiveAether.com and FogCoin.io.
About AetherWorks
AetherWorks is a software research and venture development firm dedicated to bringing original, high-quality technology to market. AetherWorks specializes in distributed systems and has patented technology in software-defined storage and fog computing. Current development projects include AetherStore, a distributed storage solution, and ActiveAether, an internet-scale architecture for the demand-driven deployment of software services using geographically appropriate resources. AetherWorks is a member of the Open Fog Consortium, an industry consortium established in order to build an open architecture for Fog Computing. Members include Cisco, Intel, Dell, ARM, and Microsoft, among others. For more information, visit http://www.aetherworks.com.
/EINPresswire.com/ -- For media inquiries:
Cari Sommer
Sommer Communications Group
646-480-7683