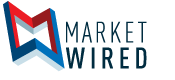 Trimax Corporation and Wholly Owned Subsidiary Saavy Naturals Inc. Announces the International Expansion of Its All Natural Body Care Line
Company Commences Shipping To Canada, France and The United Kingdom and Anticipates Retail Sales in The Caribbean, Central and South America
/EINPresswire.com/ -- CHATSWORTH, CA--(Marketwired - Aug 30, 2017) - Trimax Corporation, Inc. (OTC PINK: TMXN) (the "Company") and its wholly owned subsidiary Saavy Naturals Inc., is pleased to announce the international expansion of its all natural body care line through its ecommerce website www.saavynaturals.com. The Company is also pleased to disclose they are in the final stages of negotiations for a distribution agreement for Central & South America and the Caribbean.
The Company also reports significant interest from international online consumers, and the successful response from ongoing sales specials and online marketing campaigns. Because of this, management is pleased to announce that www.saavynaturals.com is now shipping internationally to Canada, France and the United Kingdom.
The Company is also in the final stages of negotiations with a significant retail distributor for the Central and South American Continental regions and the Caribbean. Once completed, The Company looks forward to expanding their international presence as they increase their brand awareness and international footprint through this distributor. Additional details will be announced upon the final execution of a Distribution Agreement.
Hugo Saavedra, CEO of Trimax and Saavy Naturals, Inc., stated, "New specific strategies have been implemented by our consumer division COO, Justin Miloro, which have produced significant increases in traffic to www.saavynaturals.com. According to both, Google Analytics and our in-house analytics, traffic has nearly tripled from the month of July to August of 2017. Additionally, we have increased traffic by 247% from Canada and have seen a 131% spike in traffic from the United Kingdom, to date." He also stated, "We cannot thank Mr. Miloro enough for the depth of experience and breadth of marketing knowledge he has brought to our Company, and the expeditious results produced thus far. We look forward to seeing increased growth through his expertise and are excited to see what the 2017 holiday season brings over the next several months."
As previously announced, Justin Miloro was named the COO of Saavy Naturals consumer division. Mr. Miloro brings over 25 years of sales and executive level management skills holding key executive positions with Whole Foods Markets, Mineral Fusion Natural Brands and Hugo Naturals. During his 9 year tenure with Whole Foods Market, Mr. Miloro was the Global Associate Whole Body Coordinator and was instrumental in launching their industry changing Premium Body Care Standard with their QS team, while also creating over 250 exclusive products with national partners.
About Trimax Corporation:
Trimax Corporation, through its wholly owned subsidiary, Saavy Naturals Inc., offers a complete line of Natural Skin Care products, which includes body creams, body scrubs, body wash, shampoos, conditioners, handcrafted soaps, bath bombs, bath salts and candles. Saavy Naturals products are 100% natural, vegan, gluten-free, soy free, cruelty-free, non-GMO, and food-grade. Currently, Saavy Naturals can be found in some of the largest natural retail stores and exclusive boutiques and spas across the nation. Some of the retailers include Whole Foods Market in the Northeast and Southern California regions, Gelson's Market, Natural Grocers by Vitamin Cottage, Bristol Farms, Erewhon, and Lazy Acres. Additionally, Saavy Naturals products can be purchased through numerous online retailers, including http://www.Amazon.com, and http://www.Saavynaturals.com.
For more information please visit our website:
 http://www.saavynaturals.com
Social Media Links:
 http://www.facebook.com/saavynaturals
http://www.instagram.com/Saavynaturals
http://www.twitter.com/saavynaturals
Safe Harbor
This release contains statements that constitute forward-looking statements within the meaning of Section 27A of the Securities Act of 1933, as amended, and Section 21E of the Securities Exchange Act of 1934, as amended. These statements appear in a number of places in this release and include all statements that are not statements of historical fact regarding the intent, belief or current expectations of Trimax Corporation Inc., its directors or its officers with respect to, among other things: (i) financing plans; (ii) trends affecting its financial condition or results of operations; (iii) growth strategy and operating strategy. The words "may," "would," "should," "will," "expect," "estimate," "can," "believe," "potential" and similar expressions and variations thereof are intended to identify forward-looking statements. Investors are cautioned that any such forward-looking statements are not guarantees of future performance and involve risks and uncertainties, many of which are beyond Trimax Corporation Inc.'s ability to control, and that actual results may differ materially from those projected in the forward-looking statements as a result of various factors. More information about the potential factors that could affect the business and financial results is and will be included in Trimax Corporation, Inc.'s filings with the Securities and Exchange Commission.