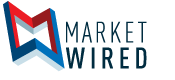 Anderson Plumbing, Heating & Air Is Proud to Support NBC 7 and Telemundo 20's Third Annual "Clear the Shelters" Pet Adoption Campaign
On August 19 adoption fees will be waived in this market at participating shelters
Otis is CMO -- Chief Motivational Officer -- at Anderson Plumbing, Heating & Air. He is spreading the word about NBC's Clear The Shelters Day this Saturday, August 19 here in San Diego.
Click here for high-resolution version
/EINPresswire.com/ -- SAN DIEGO, CA--(Marketwired - August 16, 2017) - Anderson Plumbing Heating and Air is proud to sponsor NBC 7 and Telemundo 20's popular pet adoption campaign, Clear the Shelters. The annual campaign will include the participation of more than a dozen local animal shelters across San Diego County. On August 19th, adoption fees will be waived in this market to help families adopt a new pet.
"Our office mascot is Otis -- a shelter dog who has been named our CMO -- Chief Motivation Officer! He brings such joy to the team on his 'work days' and many of our employees are devoted pet owners. We jumped at the chance to be part of the NBC 7 and Telemundo 20's Clear the Shelters Campaign," said Mary Jean Anderson, president of Anderson Plumbing, Heating & Air.
Anderson Plumbing, Heating and Air will be offering $50 gift cards for Anderson services to new pet parents that adopt a pet from any participating shelter locations on August 19th (while supplies last). Successful pet adopters will receive the $50 gift card in the adoption packet that is handed out by the shelters the day of the event. In addition, Anderson Plumbing will have team members on-site at the San Diego Humane Society on Gaines Street during the event.
"We're proud to partner with Anderson Plumbing for Clear the Shelters Day. Support from Anderson Plumbing, Heating & Air, as well as our other sponsors, will help maximize the positive impact on our community," said Richard Kelley, General Manager, NBC 7 San Diego and Telemundo 20. "Last year's event was a resounding success, and we look forward to rallying together as a community to encourage even more families to welcome a homeless animal to their home and make a positive impact in our local area once again."
Clear the Shelters is an initiative spearheaded by NBCUniversal Owned Television Stations, a division of NBCUniversal. The pet adoption campaign is sponsored nationally by Petco and VIP Petcare. Since 2015, the NBC and Telemundo stations' Clear the Shelters efforts has resulted in more than 70,000 pet adoptions nationwide.
For more information about the pet adoption campaign, visit ClearTheShelters.com. You can also follow the effort on Twitter, Facebook and Instagram by using the hashtags #ClearTheShelters and #LoveMyPet. To access information in Spanish, please visit DesocuparLosAlbergues.com and follow #DesocuparLosAlbergues and #AmoAMiMascota.
Image Available: http://www.marketwire.com/library/MwGo/2017/8/16/11G144285/Images/otis-21a2e54c144e9f39b96c7a535ee14f2a.jpg