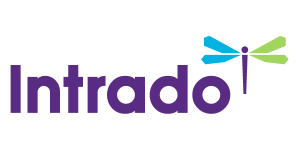 John Moran joins Old National Bank as Director of Corporate Development & Strategy
/EIN News/ -- EVANSVILLE, Ind., July 31, 2017 (GLOBE NEWSWIRE) -- Veteran finance and investment analyst John V. Moran has joined Old National Bank as SVP, Director of Corporate Development & Strategy.  He assumes responsibility for Old National's merger and acquisition activities, investor relations and corporate strategic planning.

Old National Bank
A photo accompanying this announcement is available at http://www.globenewswire.com/NewsRoom/AttachmentNg/0ee512e7-75a8-42c5-a628-155a25547772
Moran most recently served as VP, Investment Research and head of the Denver, Colorado office for Macquarie Securities. He will report directly to Old National CFO Jim Ryan.
"Having covered Old National in his most recent role as an analyst, John is extremely familiar with our organizational mission, vision and growth strategy," said Ryan. "When you combine this familiarity with John's extensive knowledge and experience as one of the most respected finance and investment analysts in the industry, you can see why we're so excited to have him join our team."
Moran brings 15 years of experience in corporate finance and investment research to his new role at ONB. Prior to his most recent position at Macquarie, he worked for Cohen & Company in New York City, where he was instrumental in the firm's expansion into specialty finance and assisted in supervising collateral analysis and credit review for that firm's multi-billion-dollar portfolio of pooled trust preferreds. He also spent time as an analyst with Ryan Beck & Co. in Florham Park, New Jersey, and in corporate real estate with Lucent Technologies in Morristown, New Jersey.
A New Jersey native, John earned a bachelor's degree and MBA in Finance from Rutgers University as well as a Master's Degree in Real Estate Development from Columbia University. He is also a CFA Charterholder.
About Old National
Old National Bancorp (NASDAQ:ONB), the holding company of Old National Bank, is the largest financial services holding company headquartered in Indiana. With $15.0 billion in assets, it ranks among the top 100 banking companies in the U.S. and has been recognized as a World's Most Ethical Company by the Ethisphere Institute for six consecutive years. Since its founding in Evansville in 1834, Old National Bank has focused on community banking by building long-term, highly valued partnerships with clients. Today, Old National's footprint includes Indiana, Kentucky, Michigan and Wisconsin. In addition to providing extensive services in retail and commercial banking, Old National offers comprehensive wealth management, investments and brokerage services. For more information and financial data, please visit Investor Relations at oldnational.com.
Contact:

Kathy A. Schoettlin – (812) 465-7269
Executive Vice President – Communications
Kathy.schoettlin@oldnational.com