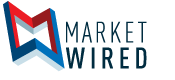 Athabasca Minerals Inc. Corporate Update
/EINPresswire.com/ -- EDMONTON, ALBERTA--(Marketwired - Jul 31, 2017) - Athabasca Minerals Inc. ("Athabasca" or the "Corporation") (TSX VENTURE:ABM) announces that Mr. William Woods has resigned as Chief Operating Officer. Mr. Woods joined Athabasca as its Chief Financial Officer in March 2015.
Athabasca thanks Mr. Woods for his time and dedication. Mr. Woods will be retained in a consulting capacity until December 31, 2017.
About Athabasca Minerals
The Corporation is a resource company involved in the management, exploration and development of aggregate projects. These activities include contracts works, aggregate pit management, aggregate production and sales from corporate-owned pits, new aggregate development and acquisitions of sand and gravel operations. The Corporation also has industrial mineral land holdings for locating and developing sources of industrial minerals and aggregates essential to high growth economic development.
Neither the TSX Venture Exchange nor its Regulation Services Provider (as that term is defined in the policies of the TSX Venture Exchange) accepts responsibility for the adequacy or accuracy of this release.