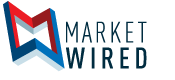 SG Blocks, Inc. Announces Closing of Public Offering
/EINPresswire.com/ -- NEW YORK, NY--(Marketwired - Jun 27, 2017) - SG Blocks, Inc. (NASDAQ: SGBX) ("SG Blocks" or the "Company"), a premier designer, innovator and fabricator of container-based structures, today announced the closing of its previously announced public offering of 1,500,000 shares of its common stock at a public offering price of $5.00 per share. All of the shares of common stock were offered by SG Blocks.
The shares began trading on the NASDAQ Capital Market on June 22, 2017 under the ticker symbol "SGBX." The aggregate gross proceeds to SG Blocks from the offering, before deducting the underwriting discounts and commissions and offering expenses, were $7.5 million.
Joseph Gunnar & Co., LLC acted as sole book-running manager for the offering.
The Securities and Exchange Commission (the "SEC") declared effective a registration statement on Form S-1 relating to these securities on June 21, 2017. A final prospectus relating to this offering was filed with the SEC on June 22, 2017. The offering is being made only by means of a prospectus. Copies of the prospectus relating to the offering may be obtained by contacting Joseph Gunnar & Co., LLC, Prospectus Department, 30 Broad Street, 11th Floor, New York, NY 10004, telephone 212-440-9600, email: prospectus@jgunnar.com. Investors may also obtain these documents at no cost by visiting the SEC's website at http://www.sec.gov. Before you invest, you should read the prospectus and other documents the Company has filed or will file with the SEC for more complete information about the Company and the offering.
This press release shall not constitute an offer to sell or a solicitation of an offer to buy nor shall there be any sale of these securities in any state or jurisdiction in which such offer, solicitation or sale would be unlawful prior to the registration or qualification under the securities laws of any such state or jurisdiction.
About SG Blocks, Inc.
SG Blocks, Inc. is a premier innovator in advancing and promoting the use of code-engineered cargo shipping containers for safe and sustainable construction. The firm offers a product that exceeds many standard building code requirements, and also supports developers, architects, builders and owners in achieving greener construction, faster execution, and stronger buildings of higher value. For more information, visit www.sgblocks.com.
Forward-Looking Statements
This press release contains forward-looking statements about the Company's expectations, beliefs and intentions. Forward-looking statements can be identified by the use of forward-looking words such as "believe", "expect", "intend", "plan", "may", "should", "could", "might", "seek", "target", "will", "project", "forecast", "continue" or "anticipate" or their negatives or variations of these words or other comparable words or by the fact that these statements do not relate strictly to historical matters. These forward-looking statements involve certain risks and uncertainties, including, among others, factors and risks that could cause the Company's results to differ materially from those expected by Company management or otherwise described in or implied by the statements in this press release. Any forward-looking statement in this press release speaks only as of the date of this press release. The Company undertakes no obligation to publicly update or review any forward-looking statement, whether as a result of new information, future developments or otherwise, except as may be required by any applicable securities laws. More detailed information about the risks and uncertainties affecting the Company is contained under the heading "Risk Factors" in SG Blocks' Registration Statement on Form S-1 filed with the SEC, which is available on the SEC's website, www.sec.gov.