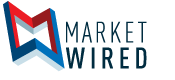 CannaGrow Holdings Participates in Huerfano County Regulations Workshop and Announces New Planning Phase toward Second Facility
/EINPresswire.com/ -- GREENWOOD VILLAGE, CO--(Marketwired - May 17, 2017) - CannaGrow Holdings, Inc. (OTC PINK: CGRW) -- A Liaison and Consultant providing turnkey solutions to licensed growers, CannaGrow Holdings, Inc., representative for NuGro Industries, Inc., announces their participation in an important Huerfano County Commercial Marijuana Regulations Workshop and their initiation of the planning and development phase for the construction of a Cannabis Extraction, Processing, and Infusion Laboratory Facility on three acres recently sublet to SGD Holdings, Ltd (OTC PINK: SGDH).
Delmar Janovec, CEO, stated, "The Huerfano County Marijuana Regulations Workshop held last week was productive and informative. Huerfano County officials are working on updating and finalizing the regulations and potentially opening the permitting process allowing for the construction and operation of Marijuana Product Manufacturing Facilities or Extraction and Infusion Laboratories in the un-incorporated County areas. We were pleased to be able to participate in the workshop and look forward to seeing the new opportunities opening up in the County."
Janovec added, "Now that the Recreational Marijuana Cultivation Facility #403R-00716 is fully operational from seed to sale through collaboration with the licensed grower, Category One Botanicals, LLC, we have set our sights on a new milestone. CannaGrow will be overseeing the development and construction of a state-of-the-art Extraction and Infusion Laboratory Facility in collaboration with our new sub-lease tenant, SGD Holdings, Ltd. NuGro Industries, Inc., the property owner at Buffalo Ranch, has once again agreed on a "build-to-suit" lease agreement placing CannaGrow in the position of managing the process. The first step will be to finalize a proposal whereby amending NuGro's Conditional Use Permit with submission to the Huerfano County Planning Commission for their review and consideration. This new endeavor will allow CannaGrow to expand on their business model in the legal Cannabis Industry in the State of Colorado"
CannaGrow Holdings, Inc., the Liaison and Representative for NuGro Industries, will continue in its capacity of providing oversight as the Facilities Manager, working with the State/County Agencies and Category One Botanicals, LLC, the Licensed Grower for the facilities. The completion of this project will now provide the company the basis to begin generating revenues from Licensed Growers subleasing the Turnkey facilities being built to the specifications of CannaGrow COO, Dr. John P. Janovec, and Consultant, Jason Wells.
About CannaGrow Holdings, Inc.:
CannaGrow Holdings, Inc. has entered the Medical/Recreational Cannabis Industry as a Lessor, Liaison, and Consultant to licensed Growers providing them with turnkey Growing Facilities in the State of Colorado. The Company intends to expand this business model within this industry as business opportunities evolve whereby providing for the highest return to its shareholders.
CannaGrow Holdings, Inc. does not and will not, until Federal law allows, grow, harvest, distribute or sell marijuana or any substance that violate the laws of the United States of America.
CannaGrow Holdings, Inc. encourages the public to read the above information in conjunction with its year-end statement for December 31, 2016, and the quarterly statements filed in calendar year 2016, at: www.otcmarkets.com.
The information contained in this press release may include forward-looking statements. Forward-looking statements usually contain the words "may," "could," "possibly," "feel," "estimate," "anticipate," "believe," "expect," or similar expressions that involve risks and uncertainties. These risks and uncertainties include the Company's uncertain profitability, need for significant capital, uncertainty concerning market acceptance of its services, competition, limited service facilities, dependence on technological developments and protection of its intellectual property. The Company's actual results could differ materially from those discussed herein.