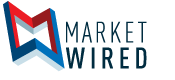 Realtors(R) Association of the Palm Beaches Merges With Greater Fort Lauderdale Realtors(R) to Create the Third Largest Group in the Nation
One of the largest Realtor(R) Association Mergers in History Creating the Third Largest Association In America
WEST PALM BEACH, FL--(Marketwired - May 11, 2017) - Two of the nation's largest Realtor® associations announced today that they are planning to merge to form the third largest local Realtor® association in the nation. The Realtors® Association of the Palm Beaches (RAPB) and Greater Fort Lauderdale Realtors® (GFLR) will become the Realtors® of the Palm Beaches and Greater Fort Lauderdale, serving more than 30,000 real estate professionals.
/EINPresswire.com/ -- This anticipated merger creates a rare opportunity for the Realtors® in Palm Beach, Broward and St. Lucie Counties to have the best in class representing over 25,000 Association members and 30,000 MLS subscribers. The merged association's multiple listing services will carry more than 40,000 on-market listings, totaling over $21 billion in inventory. This creates both a single source for homebuyers and greater exposure for sellers throughout the Southeast coast of Florida. The company will become one of the 10 largest MLSs in the United States.
For brokers and agents, the merger creates a new, much larger territory for expansion and growth without the need for joining multiple MLSs. The merged Association and combined MLS expect to create economies of scale, opportunities to invest in new, user-friendly technologies and increase services to members. The merged associations will synchronize their technologies and create a seamless experience for brokers and consumers. Members may choose between FlexMLS and Matrix for their MLS system of choice. In addition, the merger will produce an even more powerful effort at the local, state and national level when advocating for homeownership and private property rights.
"Our reimagined association will bring localized service to our members while harnessing our strength and size to provide cutting edge technology and influential advocacy. The organization will place even more emphasis on integrating key technologies," said Dionna Hall, current CEO of RAPB. Hall will be installed as the CEO of the merged Association and MLS.
"In today's hyper-connected consumer world, Realtors® need every advantage possible. By combining our Associations, increasing our size, creating regional boards that understand the unique needs of localized markets, offering greater resources, and investing in the newest technology -- we are quite literally giving our members every advantage possible." said current GFLR CEO Rick Barkett. Last year, Mr. Barkett, announced his plans to retire. He plans to move forward with his retirement once the merger process is complete.
"The partnership will create significant opportunities for our members. First, by expanding the geographic territory of our association as well as the number of members, to dramatically amplify the amount of listing exposure and targeted leads they can generate. Second, we can save hundreds of dollars for our members that currently belong to both associations. Ideally, they can redeploy this money for marketing programs and other methods to grow their business," said current RAPB President John Slivon who will be the President of the merged entity.
"With the combined strengths of RAPB and GFLR, we will be able to help our members better leverage the tools we offer and ensure that we are helping them learn how to best serve the needs of their clients with our technologies and industry and consumer trend education," stated GFLR President Ron Lennen. Lennen will be the President Elect of the merged Realtors® of the Palm Beaches and Greater Fort Lauderdale.
Realtors® of the Palm Beaches and Greater Fort Lauderdale will maintain all six of the local service centers run by the two predecessor associations.
For more information visit www.supportmerger.com
CONTACT:
Dionna Hall
RAPB CEO
(561) 389-9735