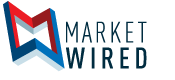 Fitlife Foods Revamps Menu for Spring
The introduction of Paleo-friendly dishes and new vegetarian and breakfast options brings a myriad of healthy, pre-made meals to Fitlife Foods
/EINPresswire.com/ -- TAMPA, FL--(Marketwired - Feb 15, 2017) - Fitlife Foods, a lifestyle brand committed to creating fresh, all-natural meals that are nutritious, delicious and perfectly crafted from scratch, announces today its revamped menu for the spring. Bringing in new fare for breakfast, lunch, dinner and snacks, Fitlife Foods developed a menu that keeps customer favorites while introducing fresh, new options, including Paleo-friendly meals.
"At Fitlife Foods we stay committed to crafting our new menus based on finding that perfect intersection of indulgence and wellness," said David Osterweil, founder of Fitlife Foods. "We don't buy into diets and fads until we have seen that they have longevity and proven health benefits."
With the addition of Paleo options, customers can choose from dishes like Paleo Chicken, served over a bed of fresh spinach, peppers and onions with grilled zucchini, or Simply Grilled Salmon, touting fresh Atlantic salmon grilled over roasted kale and red cabbage.
New spins have also been put on dishes customers have grown to know and love. "We took our most popular signature dish, the Chicken Enchilada Bake, and made a vegetarian option out of it. We want our menu to be inclusive of all our customers' preferences and their own wellness plans," said Osterweil.
Each of the new menu items are made from organic ingredients when necessary and locally-sourced ingredients whenever possible -- like the locally-grown, grass-fed beef from Fort McCoy Ranch used in the Tampa Bay BBQ Beef and Greek Meatballs. Other highlights include breakfast items such as The Fit Griddle 2.0 and Red Quinoa Hash -- steamed red quinoa with shredded potatoes, AmyLu® Apple Maple Chicken Sausage and cheddar cheese "hash browns." A few customer favorites are also back on the menu, including the low-carb Chicken "Pizza" Supreme and the gluten-free Sweet Potato Pancakes. 
Fitlife Foods boasts a large menu ranging in price from $4 - $12 and features gluten-free, vegetarian and low-carb options, with nutritional information printed right on the label. Orders can be placed online and can be picked up in any of its 13 stores, or delivered directly to customers' doorsteps in quantities of eight -- 12 or 20 -- 24. Meals are delivered Mondays and Thursdays in the Tampa Bay area. In an effort to minimize waste, meals arrive in reusable and recyclable plastic containers that can be collected and brought back to Fitlife Foods for a credit towards future meals.
Customers have the option of ordering online for in-store pickup, or home delivery in select locations. Fitlife Foods has nine locations throughout the Tampa area, two in Orlando and two in Fort Lauderdale. Delivery is available in Clearwater, North Tampa, South Tampa, St. Petersburg and Wesley Chapel.
To learn more about Fitlife Food and its home delivery service, please visit www.eatfitlifefoods.com and follow the brand on Facebook, Twitter and Instagram.
About Fitlife
Fitlife is committed to creating fresh, all-natural meals that are nutritious, delicious and perfectly crafted from scratch. Using 39 original sauces and 13 different spice blends to kick taste buds into high gear, there are more than 60 menu items to satisfy every craving. Fitlife features options for breakfast, lunch, dinner and snacks that are made from organic and locally-sourced ingredients whenever possible.
Media Contact
Paige Wagner
Uproar PR for Fitlife Foods
321.236.0102 ext. 233
Email Contact