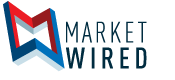 Powin Energy Powers Up 2 MW/8 MWh Energy Storage System for Critical Grid Support in California
From concept to commissioned in six months
/EINPresswire.com/ -- IRVINE, CA--(Marketwired - Jan 27, 2017) - Powin Energy (OTCQB: PWON), a leading manufacturer and developer of scalable energy storage systems for commercial and utility customers, announced today that its 2 MW/8 MWh Millikan Ave. Battery Energy Storage System (BESS) in Irvine, California, is officially online. The Millikan Ave. BESS provides emission-free and highly reliable critical peaking capacity and grid support services to Southern California Edison (SCE). Powin Energy developed the project and manufactured, installed, and commissioned the system in less than six months from the date the project was awarded, an industry first for an energy storage asset of this size on a distribution system.
"The natural gas and resulting capacity shortages due to the Aliso Canyon emergency shutdown necessitated that we bring this project online by the end of 2016. I am so impressed by our team's performance on this project -- everyone worked long hours over the holidays to meet this incredibly short project timeline," said Geoff Brown, President of Powin Energy. "This also would never have been possible without the support of our project partners at HMT Electric and Eaton. I'd also like to thank SCE and the City of Irvine for their extensive support completing this interconnection and permitting process in record time. 
"This project's success was essential for Powin. It allowed us to demonstrate how quickly our system can be deployed and how our bp-OS software eliminates many of the hardware components that other battery vendors use for calibration and balancing. We strongly believe that deploying grid support resources in months rather than years and at a fraction of the cost of a gas peaker plant presents the power industry with an attractive alternative to serve their peak capacity needs."
The Powin Energy BESS is interconnected on the Virgo 12 kV distribution line out of the Estrella 66/12 kV substation and can deliver 2 MW of power for over four continuous hours, providing a reliable and continuous source of energy during peak demand events. In addition, the system will supply regulation and flexible capacity support as needed. The storage system consists of over 2,400 Li-ion battery packs, each containing 3.7 kWh of lithium iron phosphate prismatic modules. Eaton provided the power converter, transformers, and switchgear. Powin Energy's project was selected through a competitive solicitation initiated in response to the California Public Utilities Commission's (CPUC) Aliso Canyon Energy Storage (ACES) request for energy storage systems that could be operational by the beginning of 2017.
Powin's BESS is controlled by the company's bp-OS -- which includes the industry-exclusive Battery Odometer and Warranty Tracker™ -- that was patented in both the United States and China in 2016. 
About Powin Energy Corporation
Powin Energy (OTCQB: PWON) is incorporated in the state of Nevada and is a leading designer and developer of safe and scalable battery energy storage solutions. Powin Energy's patented bp-OS helps extend the life of batteries by actively and reactively balancing battery functions down to the cell level. It also provides critical insight into battery system functions and lifespan via its proprietary Battery Odometer and Warranty Tracker™. For more information, visit http://PowinEnergy.com/. Investors can find Real-Time quotes and market information for the company at http://www.otcmarkets.com/stock/PWON/quote.
Forward Looking Statements
This press release contains historical information and forward-looking statements within the meaning of The Private Securities Litigation Reform Act of 1995 with respect to the business, financial condition and results of operations of Powin Corporation and Powin Energy Corporation. The words "will", "believe," "expect," "intend," "plan," "should" and similar expressions are intended to identify forward-looking statements. Such statements reflect the current views, assumptions and expectations of Powin Energy Corporation with respect to future events and are subject to risks and uncertainties. Many factors could cause the actual results, performance or achievements of Powin Energy Corporation to be materially different from any future results, performance or achievements that may be expressed or implied by such forward-looking statements, or financial information, including, among others, the failure to realize the anticipated benefits of the merger; risks entailed in integration, including employee retention and customer acceptance; the risk that the merger will divert management and other resources from the ongoing operations of the business or otherwise disrupt the conduct of the businesses, potential litigation associated with the merger, and general risks associated with the business of Powin Corporation and Powin Energy Corporation, including changes in the markets in which the businesses operate and in general economic and business conditions, loss of key customers, key customer acceptance of new battery storage technology, ability to completely fund operations to meet potential customer orders, changes in government regulation and tax policy, availability of tax credits, changes in carbon reduction requirements imposed on utilities, unpredictable sales cycles, competitive pressures, market acceptance of new products, inability to meet efficiency and cost reduction objectives, changes in business strategy and various other factors, whether referenced or not referenced in this press release. Various other risks and uncertainties may affect Powin Energy Corporation and its results of operations, as described in reports filed by the Powin Energy Corporation with the Securities and Exchange Commission from time to time, including its annual report on Form 10-K for the year ended December 31, 2015. Powin Energy Corporation does not assume any obligation to update these forward-looking statements.